12 feared dead in military helicopter collision off Hawaii coast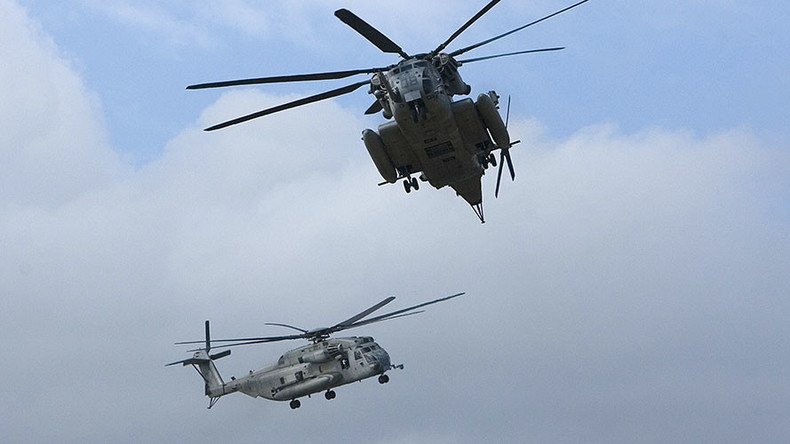 The US Coast Guard is carrying out a search and rescue operation after two Marine Corps transport helicopters collided in mid-air and crashed in the waters north of the island of Oahu.
"The aircraft are from Marine Heavy Helicopter Squadron 463, Marine Aircraft Group 24, 1st Marine Aircraft Wing from Marine Corps Base Hawaii," the US Marine Corps said in a statement.
The helicopters were reportedly on a night-time training mission.
Rescuers arrived to the scene just after midnight local time, after multiple reports of the crash some 2.5 miles northwest of the coastal settlement of Haleiwa. They found debris, an empty life raft and fire on the water.
No survivors or bodies have been located so far.
Coast guard, HFD and navy searching for potentially 12 people after a marine corps. helicopter crash in Hawaii. #hawaiinews

— Ellen Minkin (@EllenMinkin) January 15, 2016
"The Coast Guard is conducting search and rescue operations," USMC spokesman Major Christian Devine said in a statement.
By mid-day Friday, US Navy destroyers Gridley and John Paul Jones joined the Coast Guard cutter Kiska in search and rescue efforts, assisted by a MH-64 Dolphin helicopter from the Coast Guard Air Station Barbers Point, officials said. A Coast Guard C-130J taking part in the search had to return to base after it was struck by a bird, Coast Guard spokesman Lt. Scott Carr told the Marine Corps Times.
The USMC has asked the public not to touch any debris that might wash ashore and respect the cordons set up by police and firefighters.
The two helicopters were stationed at the USMC facility at Kaneohe Bay, and each had six people on board, according to Chief Petty Officer Sara Mooers of the Coast Guard.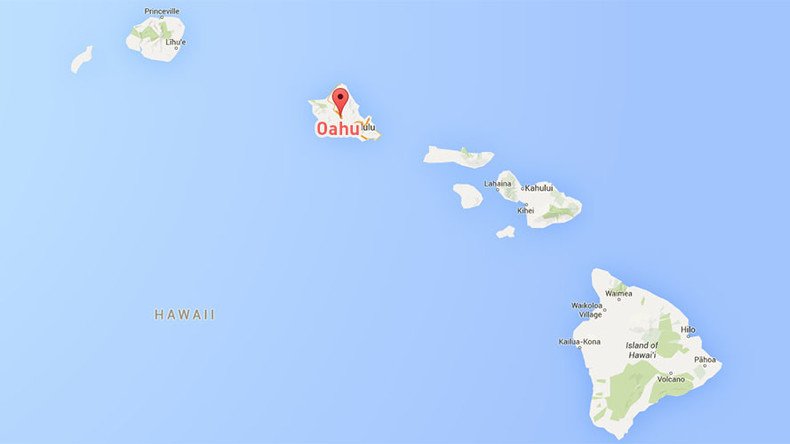 The search and rescue operation could be hampered by waves forecast to reach up to 40 feet (12 meters) high - predicted to be the largest swells of this year's season.
According to the USMC, the 463rd squadron flies Sikorsky CH-53E Super Stallion helicopters, which entered service in the 1980s.
You can share this story on social media: