Implant for opioid addicts gets thumbs up from FDA advisers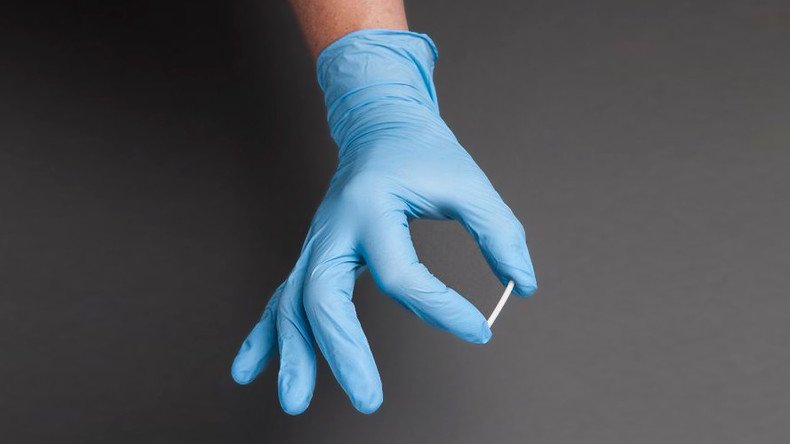 A new long-acting implant may soon help opioid abusers ease withdrawal symptoms and recover faster if the FDA gives its approval to the new drug. It has already been given the green light from the agency's advisers, which recommended it for wide use.
Called Probuphine, it represents a fundamentally different approach to treating opioid addiction, its developers say. Opioid addiction, which can range from heroin abuse to the use of prescription painkillers, is currently curable with pills or dissolvable strips containing buprenorphine. There is one down side to this kind of treatment, however: The pills are easy to abuse or sell for money to buy more drugs.
"Probuphine is intended to be difficult to divert or abuse, and less likely than sublingual buprenorphine formulations to be accidentally ingested by small children," the Food and Drug Administration said in a memorandum.
New Jersey-based Braeburn Pharmaceuticals and Titan Pharmaceuticals, Probuphine's developers, have found what they are touting as a solution – a long-acting implantable device consisting of four tiny rods that can deliver doses of buprenorphine for as long as six months straight.
It takes between 10 and 15 minutes to implant the device under a patient's skin and about 20 minutes to remove it, according to the developers.
"Probuphine has the potential to be the first marketed product to provide maintenance treatment of opioid addiction continuously for six months following a single procedure," its creators explained in a statement. "As a subdermal implant, Probuphine could increase patient compliance, decrease the risk of diversion and improve patients' quality of life."
Buprenorphine is known to help ease withdrawal symptoms, decrease cravings, and cut the risk of relapse.
Probuphine has been tested for safety and effectiveness in several clinical trials so far, including a 177-person study. According to the developer, the implant proved to be more effective than dissolvable strips.
After six months, 85 percent of those using probuphine tested negative for illegal drugs, compared to 72 percent of those given the strips.
If approved, the implant would be used by "stable" patients who are already receiving 8 milligrams of Buprenorphine per day or less, Braeburn Pharmaceuticals stressed.
However, some drug addiction experts claim that probuphine may not be as safe as suggested.
"This is an unacceptable risk for stable patients," said Dr. Tracy Rupp, a pharmacist and director of public health policy initiatives at the National Center for Health Research, told the Psychopharmacologic Drugs Advisory Committee (PDAC) earlier this week.
On Tuesday, the PDAC voted 12 to 5 in favor of approving the drug. It is now the FDA's turn to either approve the implant or not next month. The FDA accepted the drug for review in September and scheduled a target date of February 27 for action on the application.
With over a month left until the verdict, the prognosis is optimistic as the agency tends to follow the PDAC's recommendations.
According to recent estimates, there are 2.5 million people with opioid addiction in the US, with 20 percent hooked on illicit opioids, such as heroin, and another 80 percent abusing prescription opioids, such as oxycodone, hydrocodone, methadone, hydromorphone, and codeine.
In 2014, sales of buprenorphine drug products for the treatment of opioid addiction were approximately $1.75 billion in the United States, Braeburn Pharmaceuticals said.
You can share this story on social media: