Patient advocates petition US gov't to lower cost of $129K cancer drug partly funded by taxpayers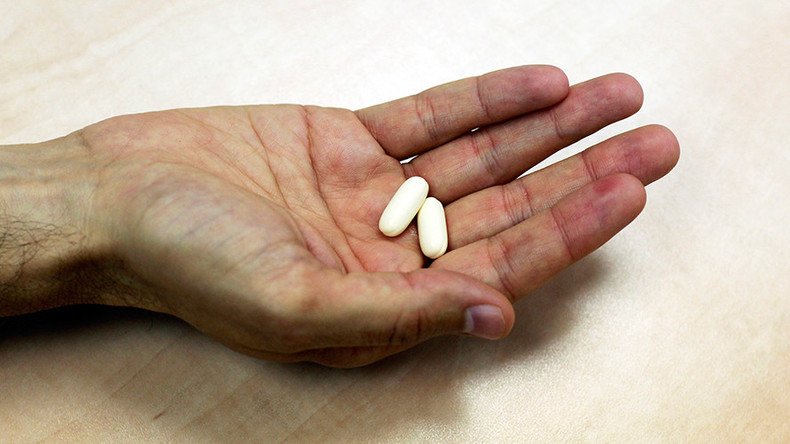 A patented cancer drug priced at $129,269 for a year's supply is the subject of a petition sent to the National Institute of Health and the Department of Defense by two advocacy groups requesting they exercise "march-in" rights to make it affordable.
"In our opinion, it is unreasonable, and indeed outrageous, that prices are higher in the United States than in foreign countries, for a drug invented at UCLA using federal government grants," Knowledge Ecology International (KEI) and the Union for Affordable Cancer Treatment (UACT) wrote in a letter sent on Thursday.
The drug KEI and UACT referred to is Xtandi, a prostate cancer medicine from Astellas Pharma. For a 40 miligram dose, Americans pay approximately $89, but the same capsule goes for around $26 in Japan.
Xtandi was developed partially with government funding, meaning its patent rights could be taken and redistributed by the feds, breaking up the US monopoly for manufacturing the drug. However, that power, known as "march-in" rights, which was granted under the Bayh-Dole Act of 1980, has never been invoked before.
"March-in" rights refer to the government's power to rescind patent rights for redistribution, and are to be exercised when "action is necessary to alleviate health and safety needs which are not being reasonably satisfied," according to the law.
The controversy at hand is different depending on which side of the petition is speaking. To KEI and UACT, a medicine that was developed with taxpayer funds should be "available to the public on reasonable terms," as their petition states. However, to the NIH, DOD, and the pharmaceutical industry, the unprecedented power represents a Pandora's box.
Congress seems to be on the same page as the advocacy groups, however. Earlier this week, 51 legislators led by Representative Lloyd Doggett (D-Texas) signed a letter requesting the NIH issue guidelines for how the "march-in" rights can be used.
"The failure to act in the past has undoubtedly sent an unfortunate signal that prices for federally-funded inventions can be set as high as a sick or dying consumer will pay," the letter continued.
Holly Campbell, spokeswoman for the pharmaceutical industry trade group PhRMA, told the Washington Post that a better sense of consumer access to products can be gleaned by focusing on total medical spending, rather than the cost of one pill. Total spending has remained "consistent" for 50 years, Campbell said.
"There also needs to be a greater focus on the critical challenge facing patients: increasingly high cost sharing and additional restrictions on access as a result of their health insurance coverage," Campbell added.
In an email to FiercePharma, Astellas said that it and its partner Medivation "have made a significant investment and have taken significant risk in bringing (Xtandi) to market because we believe in the benefit that the drug could have for patients."
"We remain committed to working collaboratively with all parties that can help meet the dual imperatives of encouraging drug development and innovation while ensuring access to and affordability of these medicines," Astellas wrote.
You can share this story on social media: