'Big deal': NASA chooses 3 private space companies to deliver ISS supplies until 2024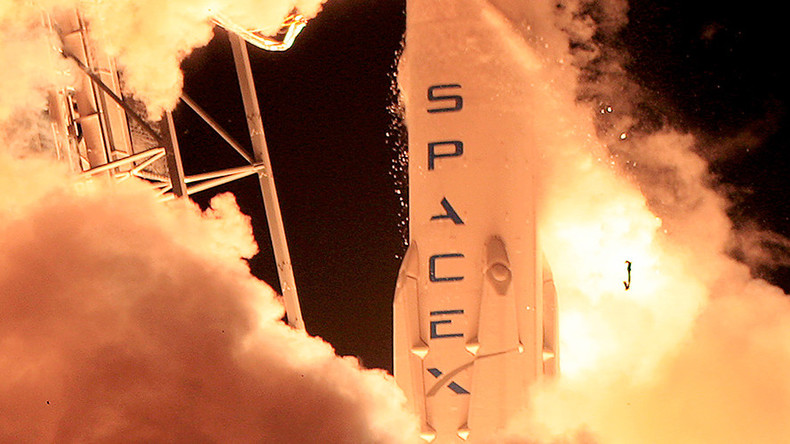 NASA has picked three private companies to act as its International Space Station "delivery service" through the next eight years, the agency has revealed. The contractors will transport supplies up to the ISS and back to NASA starting in late 2019.
The winners were SpaceX, Orbital ATK, and Sierra Nevada Corporation, each of which will have to complete at least six cargo resupply missions through 2024.
"These Commercial Resupply Services (CRS-2) contracts are designed to obtain cargo delivery services to the space station, disposal of unneeded cargo, and the return of research samples and other cargo from the station back to NASA," NASA said in a press release.
The agency has not placed any orders yet, but said they may either group missions from the three companies together, or stick with one of them.
"While the maximum potential value of all contracts is $14 billion from 2016 through 2024, NASA will order missions, as needed, and the total prices paid under the contract will depend on which mission types are ordered," NASA said.
Each such mission would require complex preparation and several years of lead time, NASA stressed. The first is not expected until late 2019, but discussions and engineering assessments are expected to start soon.
"Today's announcement is a big deal that will move the president's vision further into the future," NASA Administrator Charles Bolden said, referring to President Barack Obama's 2010 pledge that NASA would work "with a growing array of private companies competing to make getting to space easier and more affordable."
It is not SpaceX's or Orbital ATK's first contract with NASA. The agency has been working with the two companies for several years, but not without losses. Both aerospace companies suffered catastrophic launch failures last year.
NASA used this experience when awarding the second round of contracts, requiring certain adjustments to their terms, such as requiring a certain number of missions versus specifying the quantity of metric tons to be delivered. The agency also added an insurance requirement to cover damage to government property during launch services and while docking to the ISS.
"We look forward to beginning work with these new contractors to understand the details of the services that they have proposed and understand the details of how these services will benefit ISS," said Kirk Shireman, ISS Program manager at NASA's Johnson Space Center in Houston.
The new contract is an especially big success for Sierra Nevada and its miniature spaceplane Dream Chaser. It had hoped to become the next "taxi" for astronauts, but lost a bid to SpaceX and Boeing in 2014.
"From an operational perspective, it's important to have more than one supply chain," Kirk said. "If you lose one, you have the ability to have another right after from a dissimilar supplier."
You can share this story on social media: