Wrong turn at Albuquerque? Border Patrol intercepts 1 ton of marijuana potted as carrots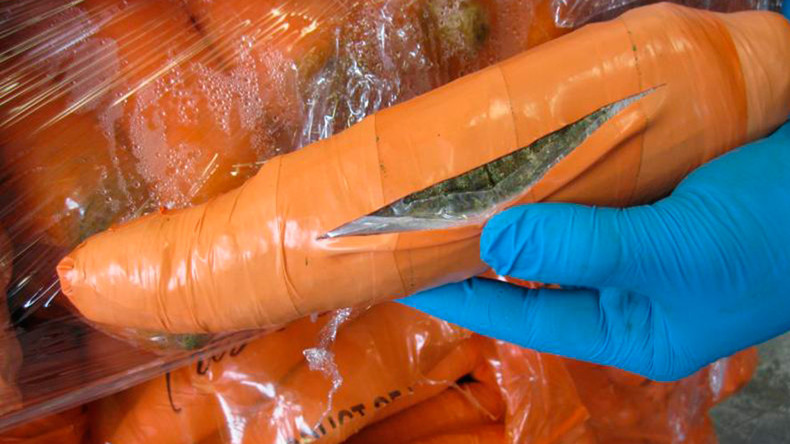 Contraband seized by Customs and Border Patrol gives a whole new meaning to the word "munchies." Officers intercepted more than a ton of marijuana, worth a half a million of dollars, hidden in packages disguised as carrots, officials said.
After an imaging inspection system flagged a tractor-trailer for a secondary examination on Sunday, CBP officials at the Pharr International Bridge along the Texas-Mexico border stopped the truck and rooted out a colossal quantity of contraband with the help of a canine team.
"Once again, drug smuggling organizations have demonstrated their creativity in attempting to smuggle large quantities of narcotics across the U.S./Mexico border," said Port Director Efrain Solis Jr. of the Hidalgo/Pharr/Anzalduas Port of Entry. "Our officers are always ready to meet those challenges and remain vigilant towards any type of illicit activities."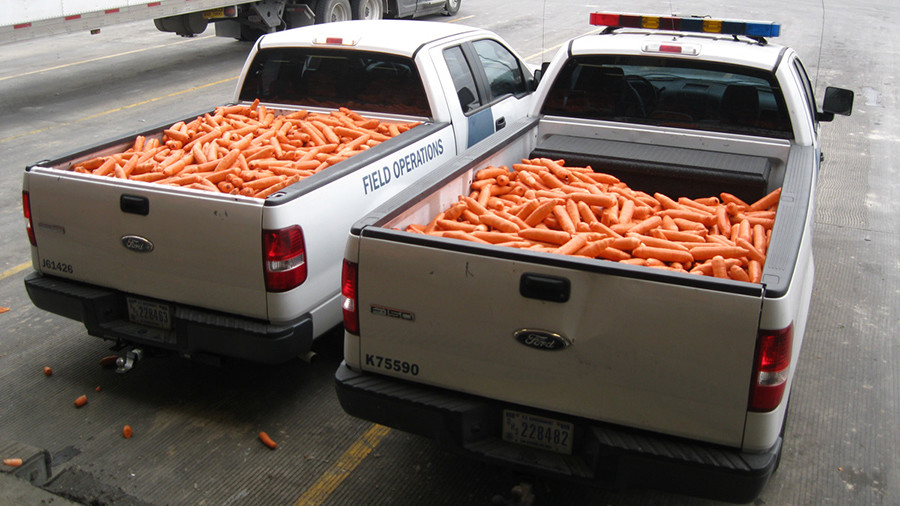 Officers seized a total of 2,817 "carrot-shaped packages" of marijuana hidden within orange, oblong bags. The drugs weighed a total of 2,413 pounds, and have an estimated street value of $499,000, the news release said.
The carrot case is now under investigation by the Department of Homeland Security.
Smugglers are getting cleverer when it comes to vegetable-contraband. In November 2015, agents at the very same checkpoint intercepted a shipment of almost $2 million worth of cocaine and marijuana stuffed in packages full of (actual) carrots and cucumbers.
You can share this story on social media: