And Justice for All: Metallica apologizes for dispute with tribute act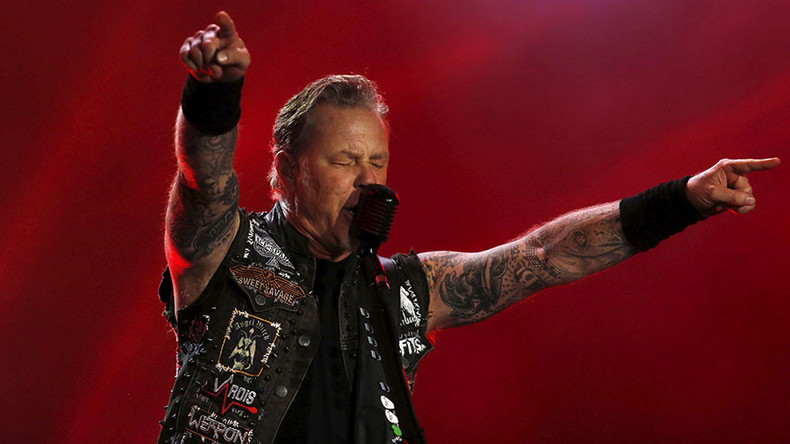 Heavy metal legends Metallica issued an apology Wednesday to a tribute act which received a 41-page 'cease and desist' letter from the band's lawyers.
Sad, but true, a Metallica cover act from Canada called Sandman discovered the letter when they arrived to play at FitzRay's venue in London, Ontario on Saturday.
I hope that tribute band that Metallica is allegedly going to sue, plays their next show wearing Napster shirts!

— Kevin Ganley 力 (@kevinganley) January 13, 2016
The incident came to light after Sandman's guitarist and vocalist Joe Di Taranto posted an image of the detailed legal document to his Facebook page.
The letter forbids the band from using "official, stylized logos… to identify or promote live musical performances through Facebook and YouTube".
@Darla_Crane remember the napster situation? Since those days Metallica simply fell in my concept

— ralf simmons (@ralfsimmons) January 14, 2016
Sandman claim they had been using their name and logo for the past 10 years without any problem.
However, in a statement to Rolling Stone, Metallica blamed an "overzealous" attorney for the incident and said the letter was sent without their knowledge.
"We have a long history of not only enjoying tribute bands, but we started as one," said the statement. "Heck, we even recorded a two-disc album of covers! We will always remember those days and continue to enjoy tribute bands."
Di Taranto says all is forgiven after Metallica drummer Lars Ulrich rang him personally to apologize for situation: "He gave me and the band his full blessing to continue on as we were. We will continue to fly the Metallica flag, loud and proud!!"
Metallica's statement concluded: "Sandman should file the letter in the trash. And in the meantime, our attorney can be found at SFO catching a flight to go permanently ice fishing in Alaska."
The band's 2000 lawsuit against Napster became one of the defining moments of their career.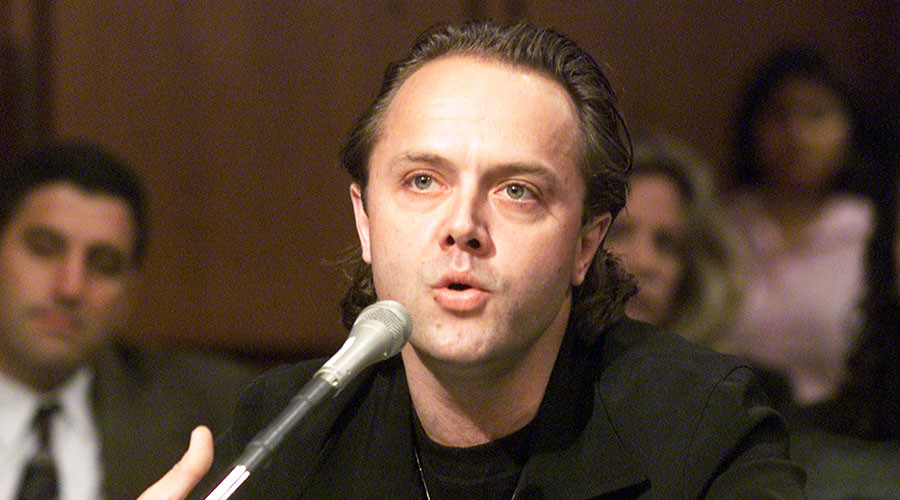 Their legal action against more than 300,000 users of the file sharing network led to a huge backlash against the group with many die-hard fans vowing they would never pay for their music again.
You can share this story on social media: