US doctors colder to dying black patients than whites, alarming new study suggests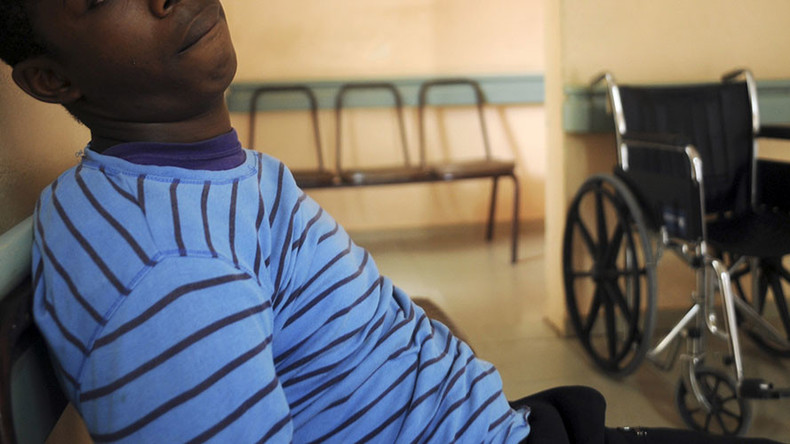 A study has found terminally-ill black patients get considerably colder non-verbal treatment from doctors than whites. The consequences can be as grave as a higher death rate for black patients in intensive care, and even higher ICU admission rates.
Published in the January issue of the Journal of Pain and Symptom Management, the University of Pittsburgh study arrived at its conclusions by placing black and white actors in the hospital system to test the assertion. The only thing the doctors were aware of is that a study was ongoing, but not the nature of the study.
The actors were placed in "high-fidelity" (realistic) situations involving 33 doctors in a Pennsylvania hospital. They would use matching scripts to communicate with the physicians. Every actor would be fitted with another, portraying a family member.
READ MORE: CBS News 'cut out most critical remarks' by American Muslim panel – members
The doctors were all predominantly white, so it would have been difficult to arrive at any significant conclusions about the impact of doctors from other ethnicities on the treatment of patients.
"Although we found that physicians said the same things to their black and white patient, communication is not just the spoken word. It also involves nonverbal cues, such as eye contact, body positioning and touch," associate professor at the University of Pittsburgh School of Medicine and senior author, Dr. Amber E. Barnato, wrote.
"Poor nonverbal communication – something the physician may not even be aware he or she is doing – could explain why many black patients perceive discrimination in the healthcare setting."
Audio and video recordings of doctor-patient visits were made, and a points system based on a checklist of factors was implemented to keep score for each doctor. The doctors scored 7 percent lower for interactions with blacks than with whites.
During interactions with white patients – while explaining to them their condition and the potential courses of treatment, the doctors would noticeably stand closer to the bedside and were more likely to engage in sympathetic physical contact, the authors found.
Strikingly, with black patients, the physician would more often than not only barely set foot through the door of the room, Barnato explains. Psychologically, this is often interpreted as a defensive or indifferent posture. And this is problematic for a number of reasons, including relatives and family demanding that the patient be transferred to another doctor - or even employing difficult life-saving procedures – in the belief that they're not receiving the best care possible under the current physician. Moreover, this would happen in situations even when the physician suggested less painful and gentler options for end-of-life care, it turns out.
READ MORE: Almost 1,200 people, mostly minorities, killed by US cops in 2015
"When you survey people in the community about their feelings on end-of-life care, blacks are only slightly more likely than whites to say they want aggressive, life-sustaining measures when terminally ill," Barnato continues.
"However, blacks are much more likely than whites to request such care when they are faced with making the decision in the hospital. Body language is a significant tool in building trust – or mistrust – and physicians need to ensure that their body language isn't contributing to that decision."
Barnato, therefore, recommends a re-evaluation of this non-verbal body language across the medical community.
You can share this story on social media: