Al Jazeera America is shutting down television operations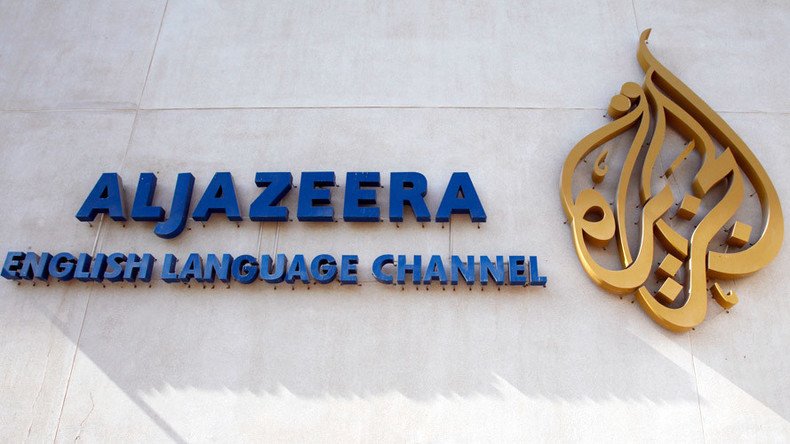 Cable news network Al Jazeera America is planning to terminate its operations in the United States effective April 30, 2016. This marks the end of a long decline of viewers and readers for the network.
"I know the closure of AJAM will be a massive disappointment for everyone here who has worked tirelessly for our long-term future," Al Jazeera America's chief executive Al Anstey said in a memo. "The decision that has been made is in no way because AJAM has done anything but a great job. Our commitment to great journalism is unrivaled."
The network has had viewership problems since its launch, with only 20,000 to 40,000 people watching during prime time, according to CNN Money.
AJAM began in 2013, a few months after the Qatar-based Al Jazeera Media Network purchased former Vice President Al Gore's Current TV for $500 million. The channel was billed as a more restrained, clearheaded alternative to mainstream cable news, but it was mired in issues from the start, including a lawsuit from Gore and very low ratings.
"Viewers will see a news channel unlike the others, as our programming proves Al Jazeera America will air fact-based, unbiased and in-depth news," AJAM's former CEO Ehab Al Shihabi said around the time of the launch.
Al Shihabi himself was the defendant in a discrimination lawsuit that claimed that he favored the network's Arabic and male employees. In May 2015, he was replaced, following the exodus of three of AJAM's top female executives.
To make its legal quagmires worse, the network's general counsel, David W. Harleston, was suspended in November after the NY Times reported that he wasn't actually licensed to practice law.
In late December, AJAM broadcast an hour-long documentary that implied that several sports stars, including Denver Broncos quarterback Peyton Manning, had used performance enhancing drugs. AJAM's source later said that he was not truthful, and Manning fervently denied the allegations.
"I'm not sure I understand how someone can make something up about somebody, admit that he made it up and yet somehow it gets published in a story," Manning told ESPN's Lisa Salters after the program aired. "It's completely fabricated. Complete trash, garbage. There are some more adjectives I'd like to be able to use, but it really makes me sick"
The documentary, called 'The Dark Side: Secrets of the Sports Dopers,' ultimately made them the defendant in two defamation suits brought by baseball stars Ryan Zimmerman and Ryan Howard in January. The two players sued the network for libel and false light invasion of privacy.
"[The] decision by Al Jazeera America's board is driven by the fact that our business model is simply not sustainable in light of the economic challenges in the U.S. media marketplace," Anstey said.
The channel's end has been linked by some to the sharply dropping price of oil, which sunk below $30 a barrel on Tuesday. The government of Qatar – AJAM's ultimate owner – gets much of its income from the Gulf state's massive oil production.
feel horrible for all the talented people at Al Jazeera America. So many smart people doing great journalism. A bad day for broadcasting.

— Jake Tapper (@jaketapper) January 13, 2016
Digital expansion
The announcement of the closure comes at a time when Al Jazeera Media Network's moves to expand operations on digital platforms into the US market, since audiences "increasingly turn to multiple platforms."
"By expanding its digital content and distribution services to now include the U.S., the Network will be better positioned to innovate and compete in an overwhelmingly digital world to serve today's 24-hour digitally focused audience," the parent company said in a statement.
Anstey says that he will make sure the channel keeps its standards as high as ever until the very end.
"Between now and April, we will continue to show America why AJAM has won respect and the fierce loyalty of so many of our viewers," Anstey wrote. "Through your remarkable work at AJAM we have shown that there is a different way of reporting news and providing information. The foundation of this is integrity, great journalism, impartiality, and a commitment to the highest quality story telling. This will be our lasting impact, and as we produce and showcase the best of our work in the weeks to come this will be clear for everyone to see."
You can share this story on social media: