Facebook co-founder to sell liberal mag New Republic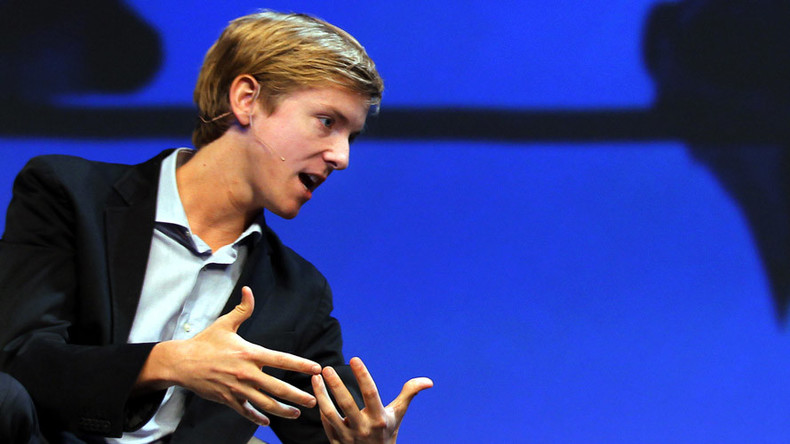 Citing difficulty in transforming an old media institution into a digital-age media company, Facebook co-founder Chris Hughes announced that nearly four years after buying a majority stake in center-left magazine The New Republic, it was time to sell.
Hughes, publisher and executive chairman of The New Republic, notified staff Monday that he "underestimated the difficulty of transitioning an old and traditional institution into a digital media company in today's quickly evolving climate." Despite making "good progress in reinvigorating this institution," with a younger and more diverse readership, and the development of Novel, a new "brand marketing studio," Hughes said in a staff memo that difficulties achieving a sustainable business model at the century-old political commentary magazine led to his decision to find a new owner.
After purchasing a majority stake in the magazine in March 2012, Hughes announced a restructuring of The New Republic's mission to focus on a digital-first approach to journalism. Hughes ran into adversity with The New Republic's veteran staff and contributors after cutting annual issues in half and moving the publication's headquarters to New York from Washington, DC, among other moves. In December 2014, more than 40 people resigned from their positions with the magazine.
READ MORE: Ultimate Mainstream Media Guide
"After investing a great deal of time, energy, and over $20 million, I have come to the conclusion that it is time for new leadership and vision at The New Republic," he wrote.
Now, Hughes said he was on a mission "to place The New Republic in the hands of the most promising and dedicated potential steward."
Hughes is already in preliminary talks with possible buyers, The Wall Street Journal reported, including "larger media companies, digital startups and philanthropic groups." The Journal added that Hughes is considering a non-profit arrangement for the magazine.
While sustainability has eluded The New Republic of late, Hughes said a "new vision" might revitalize the venerable media institution.
"The New York Times, The Atlantic, and other traditional outlets seem to have found business models that work for them," he said in the memo. "I hope that this institution will one day be part of that list. To get there, The New Republic needs a new vision that only a new owner can bring."
Following the mass exodus in 2014, the magazine's online traffic dropped by more than 50 percent, according to comScore Inc. Recent months have not shown much improvement. The New Republic's website attracted 38 percent less traffic in November 2015 than it did a year earlier, the Journal reported.
"As many know, in 2014 I broke with legacy editors over fundamental questions of how digitally-oriented and business-focused this place should be," Hughes wrote in his staff memo. "It was clear then, as it is now, that any acrimony was motivated by deep passion and care for an institution that is bigger than any one of us. Our disagreement didn't help our ability to make The New Republic viable today, but it also did not spell our demise."
The New Republic was founded in 1914. While its roots are in early 20th Century progressivism, the magazine has come to be associated with moderate liberalism within the modern American political spectrum. The magazine's editorial staff endorsed the 2003 invasion of Iraq, and its former owner, Martin Peretz, was a diligent supporter of "Israel-centric neoconservatism," as described by Eric Alterman in The American Prospect.
You can share this story on social media: