Victim? Maryland cop on 5yrs for putting gun in suspect's mouth wants apology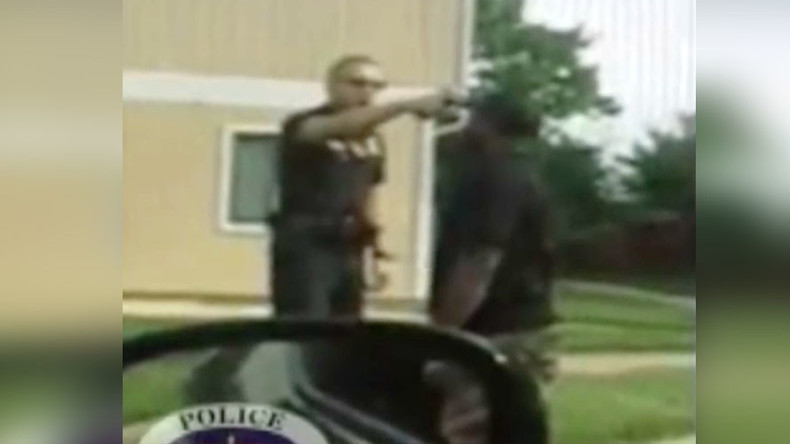 A Maryland Police Officer sentenced to five years in prison on Friday over a assaulting a man in 2014 still believes he's the victim.
Viral footage of Jenchesky Santiago sticking his gun in a man's mouth led to the officer's suspension and subsequent conviction.
In a recording of him speaking to his mother from a jailhouse phone, he says: "If anything, they should be saying 'Sorry' to me, because all he wanted was a payday," said Santiago.
The incident began when William Cunningham parked outside his home. Officer Santiago accused Cunningham of parking illegally, despite the man insisting it was his property.
When Cunningham attempted to go into his house the officer got out of his patrol car and drew his gun. Santiago repeatedly ordered the man to get back in his car while pointing his gun at Cunningham's head and mouth.
"I dare you to fu*king fight me, son," Santiago said, who was allegedly "showing off" to people who were in his patrol car at the time, said County Circuit Judge Dwight D. Jackson.
You can share this story on social media: