FBI investigates 2013 fatal shooting of 'speeding' Mexican immigrant by Chicago police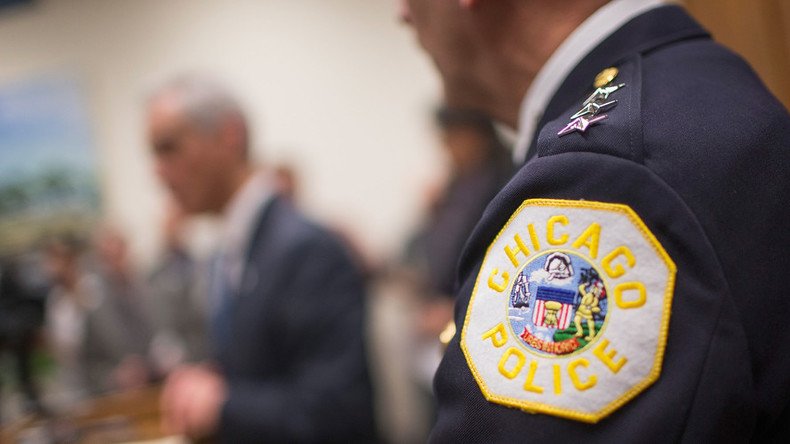 The FBI is carrying out a civil rights investigation into the fatal shooting by Chicago police of a motorist almost three years ago, after the victim's family disputed police accounts that he had been armed and opened fire, media report.
Esau Castellanos, a Mexican immigrant and single father of three, was killed in March 2013 after officers fired 19 shots, hitting him three times.
In the sworn depositions by the two officers pursuing him, they said Castellanos was under the influence of alcohol and speeding at 80mph. He crashed his vehicle in the city's northwest area.
The officers say that when they approached him, Castellanos opened fire.
His family disputes this in a wrongful death lawsuit. No gun has ever been found, they said.
The case was briefly mentioned in thousands of pages of emails related to police shootings the city released on New Year's Eve, the Chicago Tribune reports.
FBI spokesman Garrett Croon confirmed to the Tribune that the bureau has been investigating the shooting, but would not comment further. It is unclear why the case has remained open after so long.
"The FBI will continue to collect all available facts and evidence and will ensure that the investigation is conducted in a fair, thorough, and impartial manner," the statement said.
READ MORE: Chicago's 'independent' cop watchdog not so independent in Laquan McDonald case
Interim Police Superintendent John Escalante said he had not been aware of the FBI investigation into the Castellanos case.
The officers involved, Juan Martinez and Shawn Lawryn, were placed on administrative duty only when the Tribune inquired about their status on Friday.
READ MORE: 911 audio of Laquan McDonald police shooting death released
Chicago's police department has come under intense scrutiny, including a US Department of Justice Investigation, since the release last November of a squad car video showing a white officer shooting a black teenager 16 times.
Seventeen-year-old Laquan McDonald was carrying a small knife, but the video showed him walking away from police, which discredited officers' accounts that he had posed a serious threat.
You can share this story on social media: