Cleveland school cop suspended after calling Tamir Rice's mother a 'stupid b**ch' on Facebook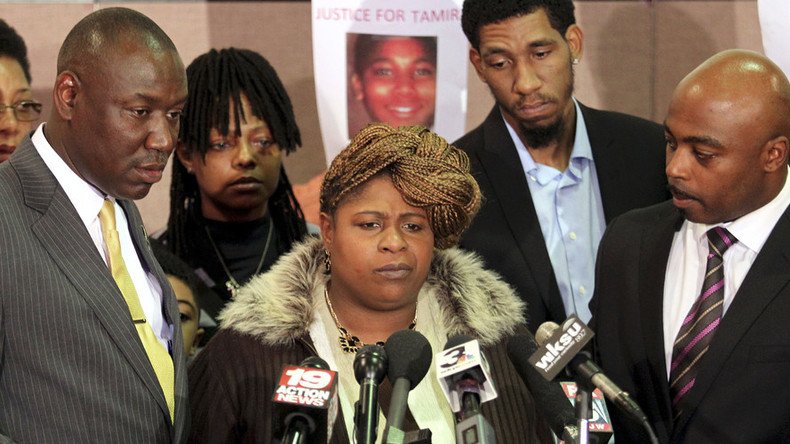 A Cleveland school police officer has been placed on paid leave after posting a message on Facebook, in which he called Tamir Rice's mother a "stupid b**ch." He said the mother only wanted money and Tamir should not have been playing with a fake gun.
The comments were made by Cleveland Metropolitan School District officer Matt Cicero and came just two days after a grand jury in Cleveland, Ohio decided not to indict police officer Timothy Loehmann, who killed 12-year-old Rice in November 2014.
Rice was shot after he pulled a replica gun from his waistband, which Loehmann believe was a real weapon. The police officer responded by shooting the child dead.
Cicero's Facebook page has since been deleted. However, this was the message that which caused all the controversy.
"Tamir rices momma just want money. Lets make the proper changes……raise your kids not to play with fake guns stupid b**ch. All this media because the are notgetting what they want…… Again pleeeeze anyone who does not like what I post…..unfriendly me or block me your not worth my time," Cicero wrote on December 30.
Cicero responded to a Facebook friend, who had mentioned that Tamir did not deserve to die for playing with a toy gun, saying: "You pull out a gun you get shot. I don't have time to ask questions and coddle kids that wave guns around," Cleveland-based NewsNet 5 reported.
The broadcaster spoke to Cleveland City Councilman Jeff Johnson, who said Cicero should be fired following his comments.
"It's disrespectful to women, it's disrespectful to African-Americans," he said. "The fact that he's so insensitive and he's placing the blame of Tamir's death on Tamir… for me that's enough for him to be not working with children in the Cleveland school system," Johnson said.
US police killed 28 people mistakenly thought to be carrying deadly weapons in 2015, including 22-year-old John Crawford, who was shot dead after picking up a toy gun in a Walmart in Ohio.
California introduced new laws on January 1 aimed at making non-lethal weapons easier to distinguish from deadly weapons. Under the new requirements non-lethal guns will be required to be brightly colored.
BB guns or any "imitation firearm" are required to be "white, bright red, bright orange, bright yellow, bright green, bright blue, bright pink, or bright purple, either singly or as the predominant color in combination with other colors in any pattern," according to the new Senate bill.
You can share this story on social media: