Mexico to extradite notorious drug lord 'El Chapo' to US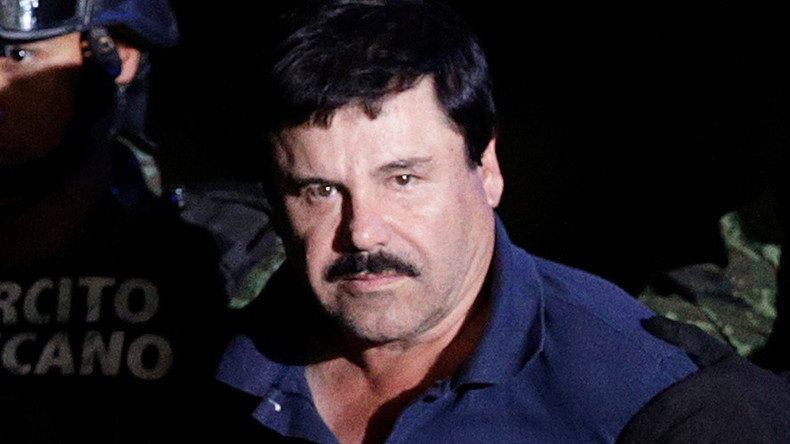 Mexico will extradite the notorious Mexican drug lord Joaquin "El Chapo" Guzman to the United States after his arrest following a prison break last year. The process will begin as soon as possible, but will take some time to complete.
Mexico's Attorney General's Office said Saturday that Guzman's extradition has to go through "different stages." The ministry said that according to the Extradition Act, once Guzman is formally notified of the extradition process, he will have three days to file an appeal while the government will have 20 more days to review the objections.
If the appeal fails, the extradition proceedings will then be transferred over to the Mexican Foreign Ministry, who will take over the process.
"Once the district judges issue the respective legal opinion, the Courts will be required to transmit the files to the Foreign Ministry to enable it within a period of 20 working days to issue the relevant agreements," the statement reads.
At the same time the statement by the authority general said that there is "no impediment" to the honoring of two extradition requests filed by Washington last year. On June 16 and August 31, 2015, the United States submitted formal requests for the extradition of Guzman on crimes including criminal conspiracy, drug smuggling, racketeering, money laundering, homicide and weapons possession.
"Criminals like Guzman-Loera are responsible for bringing hundreds of tons of illicit drugs into the United States every year, and are responsible for tremendous amounts of violence and death in our own country and across the world," the US State Department said on Friday.
The Mexican Attorney General's office promised to determine the case promptly so that the process wouldn't take more than half a year, a source close to the situation told Reuters on Saturday. The action, however, may be slowed by injunctions filed by Guzman's lawyers.
Extraditing Guzman, the boss of the powerful Sinaloa Cartel, to the US could guarantee he won't be able to bribe prison workers using his vast fortune and run away from Altiplano, the maximum security prison, just like he did last time in July.
El Chapo was arrested after months of criminal investigations and surveillance in the town of Los Mochis, Sinaloa. Mexican marines stormed his house and then chased him down a highway on Friday. The news was broken by Mexican President Enrique Pena Nieto during a news conference.
Guzman wanted to make a biopic and this was one of the aspects that helped authorities track him down, Attorney General Arely Gomez said, according to AFP.
You can share this story on social media: