'Lost positive control': US military admits Predator drone crash in Iraq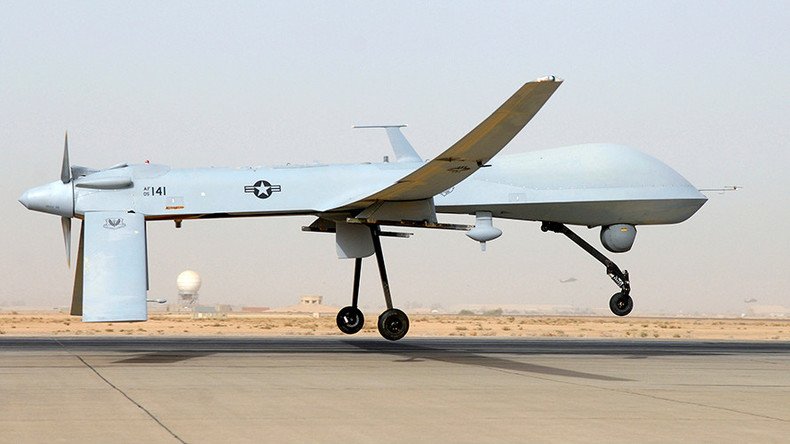 Washington has confirmed that one of its Predator drones deployed in a mission against Islamic State terrorists crashed in Iraq. However, the military denied ISIS militants' claims that the jihadist group shot the drone down.
"An Air Force MQ-1 Predator remotely piloted aircraft crashed in central Iraq at approximately 12:50pm local time, Jan 7, 2016," US Air Forces Central Command said in a statement. "The aircraft was flying a combat mission when positive control of the aircraft was lost."
The investigation into the crash near Al-Qaim in central Iraq continues, but the air force has refuted claims that Islamic State (IS, formerly ISIS/ISIL) fighters were responsible for bringing the Predator down.
"The remotely piloted aircraft crash was not due to enemy fire," the statement said, adding that wreckage of the drone was destroyed in a subsequent strike so it would not fall into the enemy's hands.
Earlier Twitter accounts affiliated with the terrorist group posted images of what they claimed to be the downed Predator.
You can share this story on social media: