Investor sues Chipotle over food safety amid E. coli outbreak, criminal probe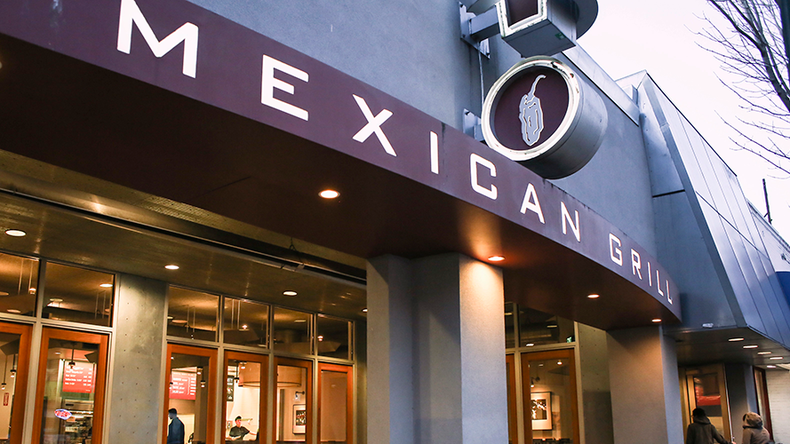 Chipotle, the burrito chain defamed by the recent E. coli outbreak, is facing a legal battle with one of its investors over its food quality. The shareholder accuses Chipotle of concealing its safety concerns, causing significant losses for investors.
Susie Ong, one of the chain's stockholders, brought a class action suit against the company on Friday, filing a civil complaint in the US District Court for the Southern District of New York.
In her complaint, the investor accused the Denver-based company of failing to disclose that its "quality controls were inadequate to safeguard consumer and employee health."
Chipotle's stock price has been plunging steadily since October, as cases of E. coli poisoning made headlines across the country. By December, the outbreak hit nine states. In early December, the Centers for Disease Control and Prevention reported about 52 sickened people; however, statistics by Bloomberg estimated that almost 500 people reported falling ill after eating at Chipotle since July.
"Their statements regarding quality control and quality of ingredients were demonstrably false and have posed a tremendous safety hazard to their patrons," Jeremy A. Lieberman, the attorney who filed Ong's complaint, told The Huffington Post. "As a result, investors in the company suffered significant losses when these health concerns were raised by regulators."
Since October, Chipotle's shares have gone down 35 percent, and this week they reached the lowest point in the past two years.
"As a result of defendants' wrongful acts and omissions, and the precipitous decline in the market value of the Company's securities, Plaintiff and other Class members have suffered significant losses and damages," according to the lawsuit.
Now the plaintiffs are "seeking to recover damages caused by defendants' violations of the federal securities laws."
The company, which has already been sued by some of its customers with E. coli poisoning, has declined to comment.
Just two days ago, Chipotle announced that it was served with a federal grand jury subpoena in December 2015, as part of a criminal investigation linked to the previous summer's norovirus outbreak at the company's restaurant in Simi Valley.
According to people familiar with the matter, the company is under scrutiny by the US Justice Department, Reuters reported.
In December, Chipotle unveiled a new food safety plan in partnership with IEH Laboratories and Consulting Group in Seattle, including repeated testing of freshly prepared ingredients, improved employee training, and extra precautions during food preparation, such as blanching fresh greens in boiling water for a few seconds to kill bacteria.
You can share this story on social media: