Cancer deaths drop 23%, but it is now top killer in much of US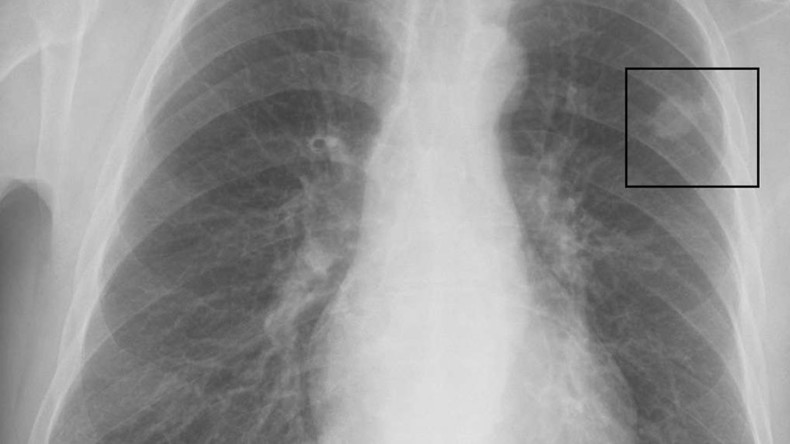 Cancer deaths in the US have declined by 23 percent over roughly 20 years, but it is still the top killer of many Americans. In 2016, cancer will take the lives of almost 600,000 Americans, while another 1.6 million will be diagnosed, a new report says.
According to American Cancer Society estimates, 314,290 men and 281,400 women will die due to different types of cancer this year, corresponding to about 1,600 deaths per day. At the same time, 841,390 men and 843,820 women will learn that they have cancer.
"The overall estimate of 1,685,210 cases is the equivalent of more than 4,600 new cancer diagnoses each day," the organization says.
The leading kinds of cancers are those of the digestive, respiratory and genital systems (mostly affecting men), and breast cancer, which is expected to account for 29 percent of all new cancer cases among women.
"The most common causes of cancer death are cancers of the lung and bronchus, prostate, and colorectum in men and lung and bronchus, breast, and colorectum in women," the report said. "These four cancers account for 46 percent of all cancer deaths, with more than one-quarter (27 percent) due to lung cancer."
The organization also predicts incidence and death rate increases for several cancer types, including those of the liver and pancreas, two of the deadliest kinds.
Cancer is now the number one killer in 21 US states, mostly due to steep drops in deaths from heart disease. It is also the second most common cause of death among children aged one to 14 years. In 2016, an estimated 10,380 children will be diagnosed with cancer and 1,250 will die from it.
However, despite these alarming statistics, the report gives an optimistic outlook: Between 1991 and 2012, deaths from cancer in the US have dropped by 23 percent. This is "translating to more than 1.7 million deaths averted through 2012."
"Over the past decade, cancer mortality dropped by 1.8 percent per year in men and 1.4 percent per year in women, driven by continued decreases in death rates for the four major cancer sites: lung, breast, prostate, and colon/rectum," the cancer society said in a statement.
Female breast cancer deaths have also declined 36 percent from peak rates in 1989, while deaths from prostate and colorectal cancers have dropped about 50 percent from their peak.
This is due to "improvements in early detection and treatment," the organization said. The drop is also driven by a reduction in smoking, resulting in decline in lung cancer cases and deaths.
In children and teenagers, the positive trend is also continuing: Between 1970 and 2012, the death rate declined by 76 percent for leukemia, the second-leading type of cancer, compared with 31 percent for tumors of the brain and other nervous system.
The five-year relative survival rate for all cancers combined has also improved, from 58 percent of those diagnosed in mid-1970's to 83 percent for those diagnosed between 2005 and 2011.
Yet the American Cancer Society stressed that even though its projection is "reasonably accurate" and reflects contemporary cancer burden, it can't be used for tracking trends over time.
"We're gratified to see cancer death rates continuing to drop. But the fact that cancer is nonetheless becoming the top cause of death in many populations is a strong reminder that the fight is not over," Gary Reedy, chief executive officer of the American Cancer Society, said.
You can share this story on social media: