Thandie Newton gets apology from Starbucks over statue of black child in loin cloth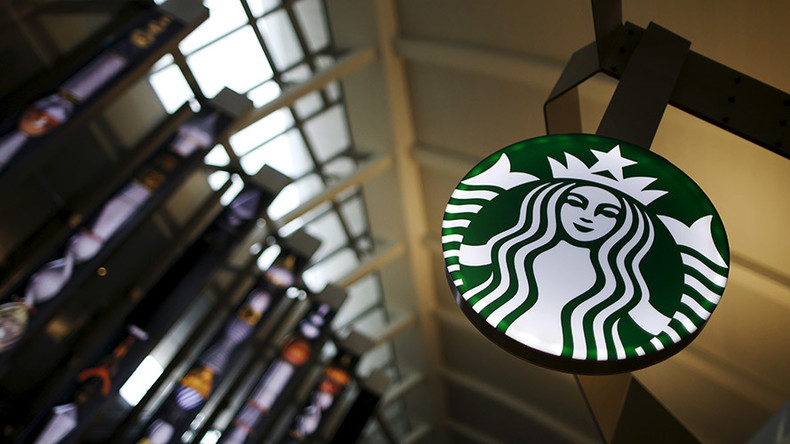 Starbucks apologized to actress Thandie Newton after she found a black figure in a loin cloth with a basket of coffee beans in a local branch and posted the evidence to Twitter.
On Monday, the Mission Impossible actress saw the statuette on the counter of a central London Starbucks and took her charges of racism straight to Twitter.
"Loin cloth and Safari hat on a black child. Happy New Year circa 19th century," Newton tweeted with a photo.
The coffee giant responded with an apology in a matter of hours, saying that they are "very concerned to learn of his incident & we can't apologize enough," and that they removed the statue and are "investigating."
"Serving as a welcoming place for everyone is core to who we are as a company. As we became aware of the offense, we immediately removed the figure from our store," a Starbucks spokesperson in a statement. "We aim to provide an inclusive environment for all customers and communities in which we serve, and we are working with our partners (employees) to avoid similar incidents from happening in the future. We apologize for the offense caused."
Despite the company saying sorry, the photograph continued to draw negative comments from indignant Twitter users.
Others thought that the outrage on social media was misplaced.
Starbucks has been the center of controversy in recent months. In November, a conservative Christian talk radio host criticized the chain for changing its holiday cup design to plain red, in turn drawing criticism from the mainstream media. In December, the coffee chain was excoriated by celebrity chef David Chang for offering items that bear a strong resemblance to those sold by Milk Bar, Chang's dessert chain.
You can share this story on social media: