10 hours at 900 feet under: NY salt miners rescued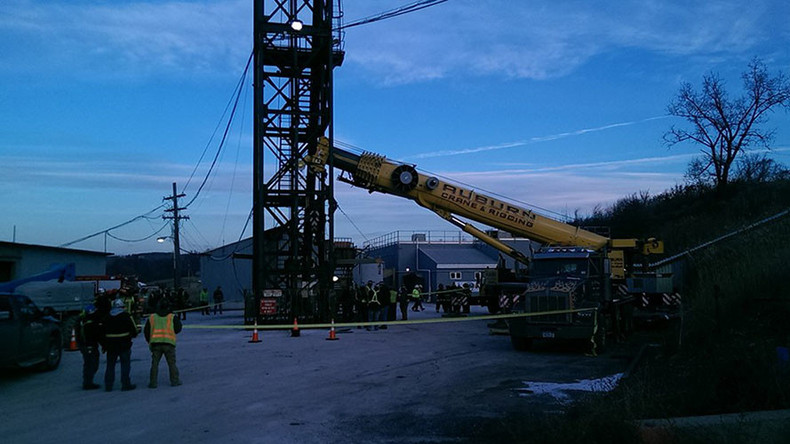 All 17 miners have been safely evacuated from a salt mine in upstate New York, after spending almost 10 hours stuck 900 feet underground. The accident occurred as the night shift was descending into the deepest salt mine in the northern hemisphere.
The ordeal began around 10 p.m. Wednesday, as the elevator carrying a night shift crew down into the Cayuga Salt Mine malfunctioned partway down the shaft. Over 15 agencies worked through the night to extract the trapped miners, according to the Ithaca Fire Department, which called the operation "one of the most difficult rescues in recent memory."
The first four miners were brought out around 7 a.m. on Thursday. The last two were hoisted up just after 8:30, Mark Klein, a spokesman for the mine, told AP.
Located in Lansing, about 40 miles southwest of Syracuse, the 2300-foot deep salt mine extends under the Cayuga Lake. It is the deepest salt excavation in the western hemisphere, according to the Minnesota-based Cargill Inc., which has owned the mine since 1970.
Cargill ships the salt mine at Cayuga to departments of transportation in the northeastern US, where it is used to treat the roads against winter snow and ice. It employs around 200 workers at the site.
Operations at the mine will be shut down for the rest of the week as company officials and government safety inspectors investigate the cause of the elevator malfunction, Klein said.
You can share this story on social media: