Atlanta 'dance' teacher becomes Facebook hero with viral video (VIDEO)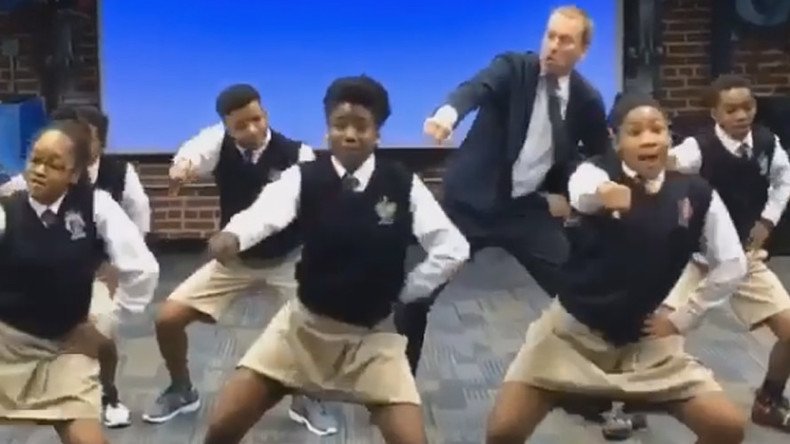 A middle school teacher in Atlanta found fame this week after a video of him dancing with pupils went viral. The 30-second clip of Ron Clark attempting the #doitlikemechallenge with pupils has been viewed more than three million times on Facebook.
Clark accepted the challenge with glee, enlisting the help of several pupils to dance to a song by rapper DLow. The teacher has a reputation for his dance moves and did not disappoint, with 30 seconds of pure joy from both he and his pupils uploaded to Facebook.
Me: Mom, did you see the video? Mom: Yes, you hit that nae nae. Me: Wipes tear.

— Ron Clark (@ronclarkacademy) January 4, 2016
Clark, who is also co-founder of the Ron Clark Academy, made the video at the school where new techniques and teaching methods, such as the use of dance, are encouraged.
This isn't Clark's first time in the spotlight. He has previously appeared on The Oprah Winfrey Show to discuss his teaching methods. Oprah must have been impressed as she donated $350,000 to the school in 2008.
He has also had a TV film made about him starring Matthew Perry in 2006.
Clark says he is not a professionally trained dancer.
You can share this story on social media: