Breaking the bank: Most Americans lack money for ER visits, car trouble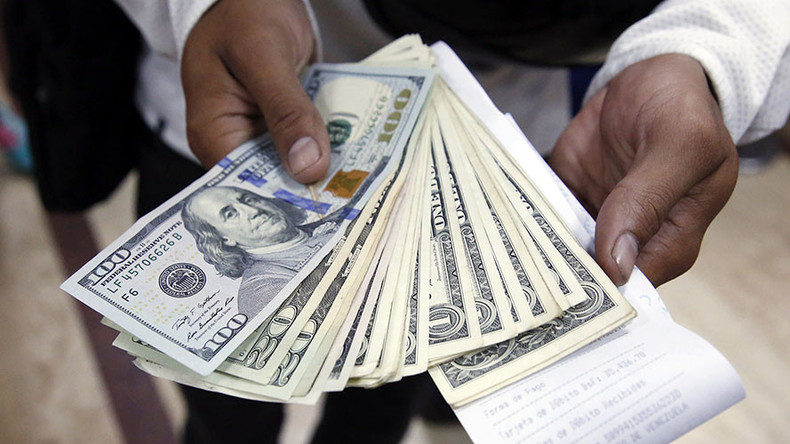 Two out of three Americans can't dip into their savings to cover unexpected expenses such as car repairs or medical emergencies, a new survey shows. To make do, most would ditch cable and eating out – but keep smartphones and alcohol.
The sobering results come from an annual survey by finance monitor Bankrate. Published Wednesday, the survey was conducted by Princeton Survey Research Associates International in December 2015, on a representative sample of 1,000 Americans.
"The survey shows that a very significant minority of American households apparently don't have the resources to pay for an unexpected expense of around $1,000," Stephen Brobeck, executive director of the Consumer Federation of America, told Bankrate.
Even a $500 car repair bill would cause some hardship for many, the survey found. Approximately 63 percent of Americans – up 1 percent from 2014 – have no emergency savings to cover unexpected expenses. Yet such expenditures are alarmingly common: Four out of 10 respondents said they, or their immediate family, ran into at least one over the past year.
Facing an emergency, 15 percent of respondents said they would use credit cards, and another 15 percent would borrow money from family or friends. Austerity was an attractive choice for 23 percent, who said they would cut back on other things.
Judging by the preferences in cutbacks, the restaurant industry has reasons to worry in 2016, while coffee shops and bars are safe. Of those who said they would resort to reducing other expenses, 58 percent would dine out less and 46 percent would cut cable or stop satellite service. Only 41 percent would stop buying coffee at shops, and 35 percent would give up alcohol. Asked if they would consider scaling back their cell phone service plan, only 39 percent said yes.
While the trends among other age groups remained unchanged from 2014, there were observable shifts among millennials: 37 percent said they would resort to savings to cover unexpected expenses, up from 34 percent in previous polls. Millennials are also more likely to use credit cards to bridge the gap, however, at 12 percent now compared to 7 percent before. Creature comforts matter more to them as well, with only 23 percent willing to cut back spending now, down from 31 percent in 2014.
Many Americans' savings have been depleted by the Great Recession that started in 2008. Surveys consistently show that older and wealthier Americans tend to have more saved up, while the younger age groups struggle to set money aside. It remains unclear whether the recent rise in interest rates will help make savings look more attractive.
Bankrate, which commissioned the survey, collects and published information on hundreds of financial products, from mortgage rates and auto loans to ATM and other banking fees.
You can share this story on social media: