Trump campaign ad intentionally misrepresents Morocco as Mexico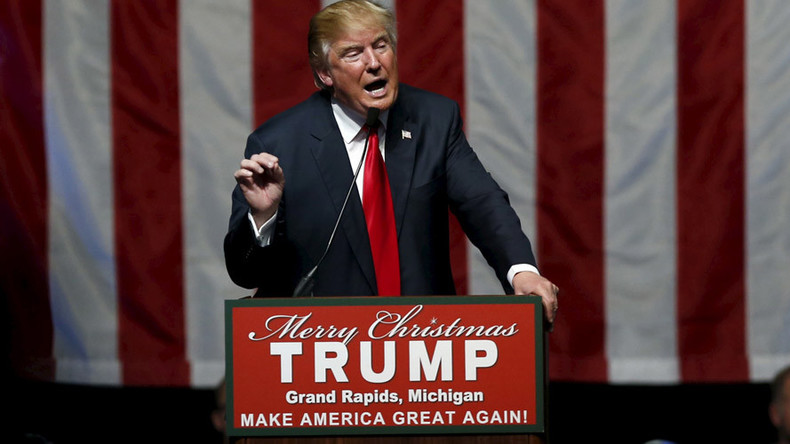 US presidential candidate Donald Trump's campaign team admits it misrepresented footage in a recent campaign ad of a border skirmish by using Morocco as a stand-in for Mexico.
The ad titled "Make America Great Again" shows a crowd of what is supposedly Mexican immigrants rushing towards a border crossing with the caption "Stop Illegal Immigration".
The border in question is actually 5,000 miles away from Mexico in Melilla, a north African Spanish enclave.
The footage used in the campaign is from May 2014, when 800 migrants attempted to cross the triple fence border from Morocco into Spain.
Trump campaign manager Corey Lewandowski told NBC News that the footage was not a mistake, claiming it was "1,000 percent on purpose."
"The use of this footage was intentional and selected to demonstrate the severe impact of an open border and the very real threat Americans face if we do not immediately build a wall and stop illegal immigration," Lewandowski said.

The ad also makes claims that Trump will "Cut the head off of ISIS" and reminds viewers of the candidate's controversial plan for a "temporary ban on Muslims entering the United States until we can figure out what's going on."
Latino activists have long criticized Trump's attitude towards Mexico after he described immigrants from south of the border as criminals, drug dealers, and rapists.
The issue of lying by campaigns went all the way to the US Supreme Court - and an Ohio law regulating the 'truthiness' of political ads was overturned after being deemed unconstitutional.
Federal Judge Timothy Black said in his 2014 ruling: "We do not want the government (i.e., the Ohio Elections Commission) deciding what is political truth - for fear that the government might persecute those who criticize it. Instead, in a democracy, the voters should decide."
You can share this story on social media: