Atlanta girl shot in back over her Christmas hoverboard in robbery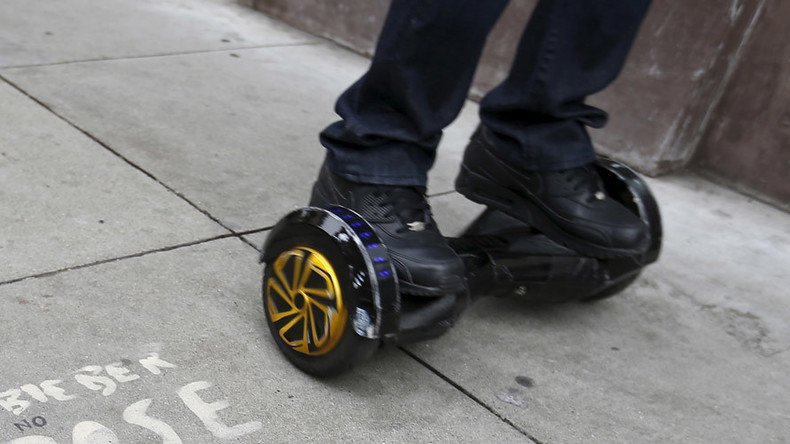 Atlanta police are searching for a gunman who they say shot a 16-year-old girl during a robbery to steal the hoverboard she received for Christmas. The gunman is still at large.
Police said the incident happened on Saturday, when the suspected gunman followed the girl, Jazzmyne Hester, and her friends home from a convenience store. She said she was talking to her friends and didn't notice the gunman until he snuck up behind her at the front door of her apartment complex.
"The dude had the gun to one of my friends' head and was like, 'give me the hoverboard. Give me the hoverboard.' And my friend threw it at him and pushed him out of the way and closed the door, and he was like shooting," Hester told WSB TV on Sunday.
Her brother, Doryan Sanford, said his sister was riding the hoverboard and didn't realize she'd been targeted by the robber, according to WSB-TV. Police say the gunman tried to force his way into the apartment.
"I pushed him back. That's when I tried to close the door and that's when the bullet came through and hit my sister," said Sanford.
Police say the suspect fired one shot through the door, hitting the girl. The bullet struck the girl in her lower back.
"I felt the blood dripping and I was like 'OMG I been shot, I been shot,'" Hester told the news outlet. "It hurt. It felt like 1,000 red ants just biting you in that one little spot."
WSB-TV reported the bullet came out of the girl's side after it struck her in the back.
"She was screaming and screaming, 'I got shot,'" Sanford said, according to Fox 5 Atlanta. "I just got a towel and tried to stop the bleeding."
The girl was taken to Grady Memorial Hospital, where she's in stable condition.
Hester gave police a description of the man who shot her. Police told Channel 2 they have some good leads on the shooting.
"It's crazy. Over a hoverboard. Really?" Sherica Davis, whose daughter is a friend of the victim, told Fox 5.
You can share this story on social media: