For millennials, labor unions are in, news media & religion not so much – study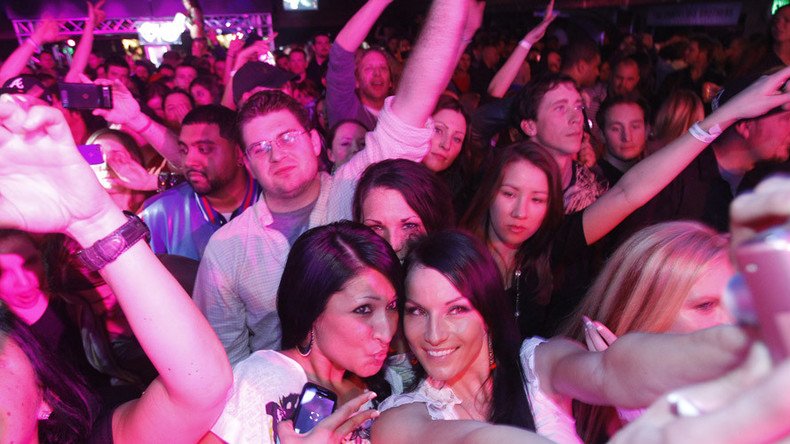 A new study has said millennials, representing a third of the US population, favor labor unions, big business and banks but have a declining interest in news media and religious organizations, according to Pew Research Center.
The new study found that millennials showed an increase of between eight and 10 percent in favor of labor unions, big business and banks over a five-year period. They also showed a 13-18 percent decline in interest in news media and religious organizations.
"Since 2010, millennials' rating of churches and other religious organizations have dipped 18 percent points: 55 percent now say churches have a positive impact on the country compared with five years ago, when nearly three-quarters (73 percent) said this,"according to Pew.
Pew said older generations had changed little in their opinion about church over the same time period.
For millennials' view of national news media, Pew found their views had grown more negative. In 2010, 4 in 10 millennials said "the national news media was having a positive impact on the way things were going in the country, a far more positive view than among older generations (just 27 percent of Silents and Baby Boomers and 29 percent of GenX said this," according to Pew.
Now just 27 percent of millennials say it has a positive impact, compared to 26 percent of Xers and Silents and 23 percent of Boomers.
Millennials are still not enamored with the role of other institutions in American society, but their opinion has shifted positively from 2010 – 2015.
In 2010, 35 percent of millennials said banks had a positive impact on the nation; in 2015, 45 percent said they did. For large corporations, support jumped from 28 percent to 38 percent, and support of labor unions jumped to over 50 percent, from 49 percent in 2010 to 57 percent in 2015.
The increased support of labor unions might have come about because of the highly visible and successful "Fight for $15" movement, a national labor campaign supported by Service Employees International Union. Through grassroots organizing and national days of protests, SEIU was able to challenge lawmakers in cities and states to make minimum wage increases.
The Pew survey also compared millennial opinions with those of other generations – Generation X, Baby Boomers and the Silents (the generation born between 1928 and 1945). All four groups all showed increased appreciation for small businesses. For millennials, positive views grew from 7 out of 10 to nearly 9 out 10 between 2010 and 2015. Generation Xs' interest grew from 7 out 10 to 8 out 10, while Boomers' grew from 70 percent to 81 percent and Silents' from 61 to 66 percent
Likewise, as millennials grew up with technology, their appreciation of technology companies is high (77 percent), similar to views of Gen X (73 percent) and Boomers (70 percent).
Millennials "tend to have more positive views about their elders about small and large businesses as well as financial institutions and labor unions. Views of these institutions have grown over five years," said Pew Research Center.
You can share this story on social media: