I want to believe: Hillary Clinton says aliens may have visited Earth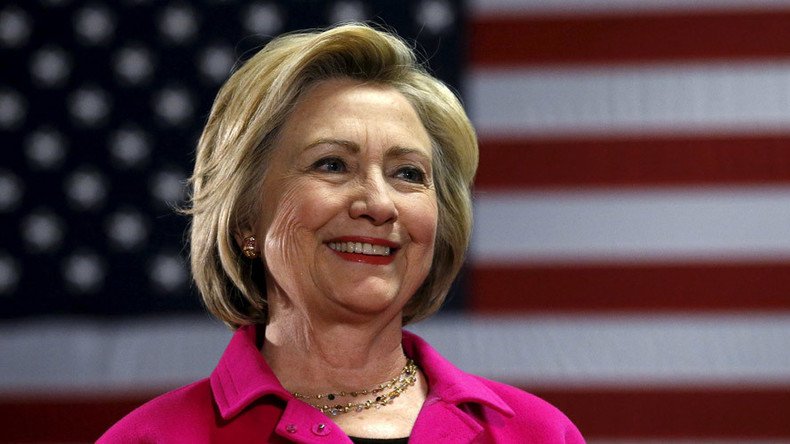 Hillary Clinton has stunned the public with a new revelation: Aliens might have visited Earth, she said. The Democratic presidential hopeful says if elected president, she would dig deep into the secret Area 51 site, aliens and UFOs.
Clinton made comments when talking to Daymond Steer of The Conway Daily Sun in New Hampshire last week. It was the first time since 2007 that she was interviewed by the reporter. Setting politics and mundane issues aside, Clinton and Daymond spoke briefly about extraterrestrial life.
"I think we may have been (visited already). We don't know for sure," the presidential candidate said, when asked about her husband's comment's to late-night talk show host Jimmy Kimmel. In 2014, former President Bill Clinton told Kimmel that he would not be surprised if aliens visited us.
Mrs. Clinton also promised to expose the aliens and "get to the bottom of it," a vow that might endear her to scientists, space geeks and UFO enthusiasts.
The Democratic presidential hopeful has like-minded people in her team. As she told the newspaper, John Podesta, the chairman of her campaign, is obsessed with UFOs and aliens.
"He has made me personally pledge we are going to get the information out," said Clinton. "One way or another. Maybe we could have, like, a task force to go to Area 51."
She added that she would like to look into Area 51, a secret military base in Nevada that has long been rumored to contain aliens. She initially called it Area 54 but quickly corrected herself.
However, as Bill Clinton told Kimmel, he had already looked in the secret base, but failed to find space invaders there. He had promised not to keep people in dark if he ever found them. "There are no aliens there," said Mr. Clinton.
When speaking to Daymond back in 2007, Clinton said that the number one topic of freedom of information requests that her husband received at his library was about UFOs.
You can share this story on social media: