Standoff between militia, feds at Oregon wildlife refuge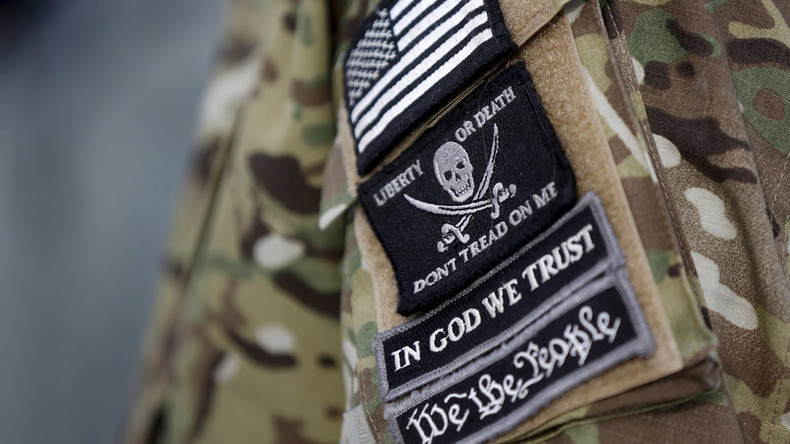 An armed militia is occupying eastern Oregon's Malheur Wildlife Refuge to protest the federal government's treatment of local ranchers. The protesters accuse the Bureau of Land Management of overreach and violations of their constitutional rights.
08 January 2016

01:09 GMT

Oregon Governor Kate Brown has issued a statement ordering the minutemen to "decamp immediately."

00:24 GMT

The Harney County Sheriff and Ammon Bundy took to Twitter to discuss their meeting.

07 January 2016

23:46 GMT

The meeting between Harney County Sheriff and the Oregon militia has ended for today.

23:42 GMT

A meeting between Ammon Bundy and Harney County Sheriff David Ward is underway.

23:29 GMT

The Harney County Sheriff has announced a call to meet with the refuge occupiers.

21:51 GMT

The militia occupying the Malheur wildlife refuge may as well be shadow-boxing; the absence of a federal response so far makes this a very unusual standoff.

21:51 GMT

Today's major development in the Oregon standoff was the interview the Bundy brothers gave to the 11-year-old reporter for the local school newspaper.

06 January 2016

17:26 GMT

The local Native American tribe says the land the militia wants to take from the federal government actually belongs to them.

"They are endangering one of our sacred sites," Charlotte Rodrique, the chairwoman of the Burns Paiute Tribe, said at a news conference Wednesday morning.

"I'm, like, hold on a minute, if you want to get technical about it … the land belongs to the Paiute here," Selena Sam, a member of the tribe's council who works at a local diner, told Reuters on Tuesday.

01:13 GMT

Ammon Bundy's Twitter account is no longer suspended.