No rodent left behind: NYC rat goes to great lengths to recover dead pal (VIDEO)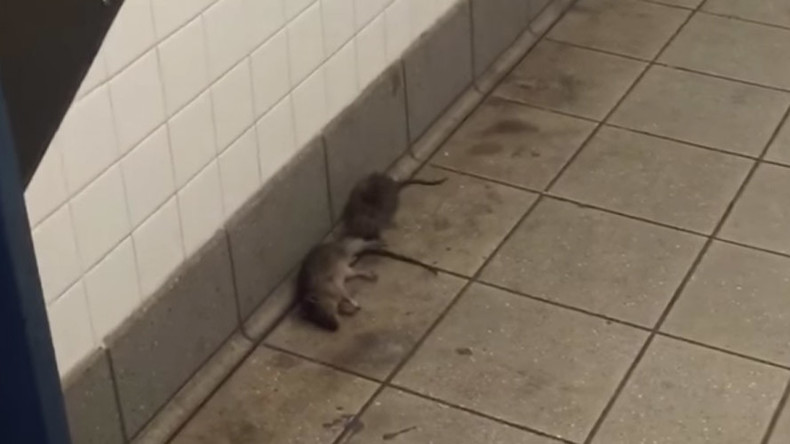 New York rats have again bewildered the internet, this time with footage of a Ben carrying the corpse of another down a set of subway stairs at Brooklyn's Jay Street-Metrotech station.
Perhaps the rescuing rodent and his unconscious, possibly deceased, compatriot were simply trying to return home on the train from a late night of partying over the New Year's Eve weekend. Youtube user JB José, who uploaded the video, wondered whether the rat was trying to "wake up" the other rat, or merely moving its companion to a safer place for a late night snack.
The video comes across as a morbid déjà vu, following the highly publicized case of the New York City "Pizza Rat." In that video, the critter could be seen dragging a slice of New York pizza down several steps of stairs before being frightened into abandoning it by a human. The "cannibal rat" ‒ or comrade, depending on your perspective ‒ seems much more determined in its mission.
The trademark wildlife of the Big Apple, rats evoke mixed feelings among transplanted New Yorkers, many of whom relish no longer living in such close quarters with the little beasts.
Feathered and furry foodies alike have gone viral after daring food heists performed in front of the smartphone-wielding public.
Recently, a Canadian raccoon put his ninja skills to use in a stealthy doughnut-stealing mission at a cafe. The furry masked thief was caught on camera by one of the customers who posted the pest's escapade on YouTube.
You can share this story on social media: