Mississippi police in uproar after councilman suggests throwing rocks at cops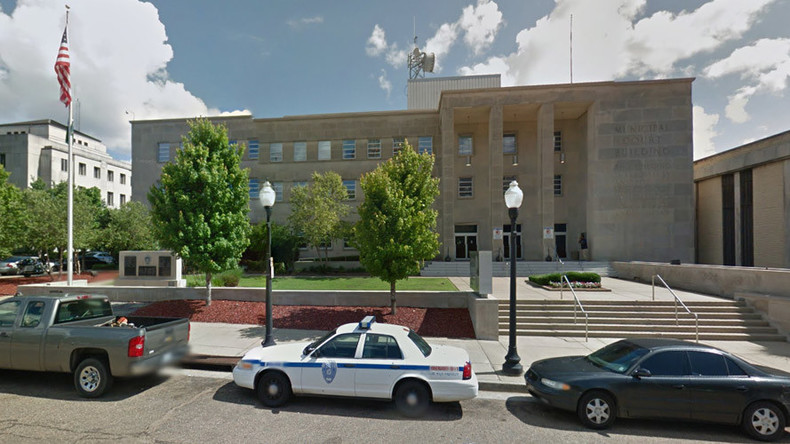 A Jackson, Mississippi councilman has come under fire for saying that people should throw rocks, bricks and bottles at police from neighboring jurisdictions who are speeding after small-time criminals into city limits.
Currently, police from other jurisdictions are allowed to follow criminals they are taking into custody into Jackson city limits. Councilman Kenneth Stokes believes that the law should be changed, and that the city should take legal action against police departments that chase misdemeanor suspects into its borders. His statements to the local media have prompted an outpouring of criticism, however.
"What I suggest is we get the black leadership together, and as these jurisdictions come into Jackson we throw rocks and bricks and bottles at them. That will send a message we don't want you in here," Stokes told WLBT.
He argued that police racing after criminals into neighborhoods is a disregard for public safety, and is dangerous for children. He said that he was only making a suggestion for what he would do, according to WAPT.
"When you have these police officers coming from other jurisdictions and they will not respect human life, then I said we should use rocks, bricks or bottles to try to get the message over: stop endangering our children," Stokes later told The Clarion-Ledger, a Jackson newspaper.
"Race is a factor in the blatant disregard for the public safety," said Stokes, according to WAPT. "I was on the council with a white mayor and a white majority council and a white chief of police. You didn't have any of these chases. I was on the council with a white mayor and a black majority council and a white chief, no chases. When you get a black mayor, a black majority council and a black chief of police, you get more of these chases."
The reaction from police and others on social media was immediate.
"He said this is racism? Yeah, this is racism – against every officer, deputy, everybody else that bleeds blue," Sheriff Bryan Bailey of the neighboring Rankin County said. "It just makes me sick to my stomach that he would incite hatred and violence against these officers."
Sheriff Randy Tucker from the adjacent Madison County went as far as to threaten legal action against Stokes on Facebook.
"Law Enforcement will not be intimidated by you. Any Madison county law enforcement that is attacked because of your ignorant statements, I will hold you responsible. I fully intend to contact the [Mississippi] Attorney General and inquire if your statements constitute assaults on officers by threat," the post says.
Mississippi Governor Phil Bryant shared a similar sentiment in a Facebook post.

"This is nothing short of an outright assault upon all who wear the badge. I will be asking Attorney General Jim Hood to investigate whether Mr. Stokes' remarks represent criminal threats against law enforcement officers," the governor wrote.
While he agreed with Stokes' sentiments on respecting jurisdictional boundaries, Jackson Mayor Tony Yarber said on Twitter that he does not condone violence against officers.
You can share this story on social media: