Al-Qaeda affiliate uses Trump's anti-Muslim comments for recruitment drive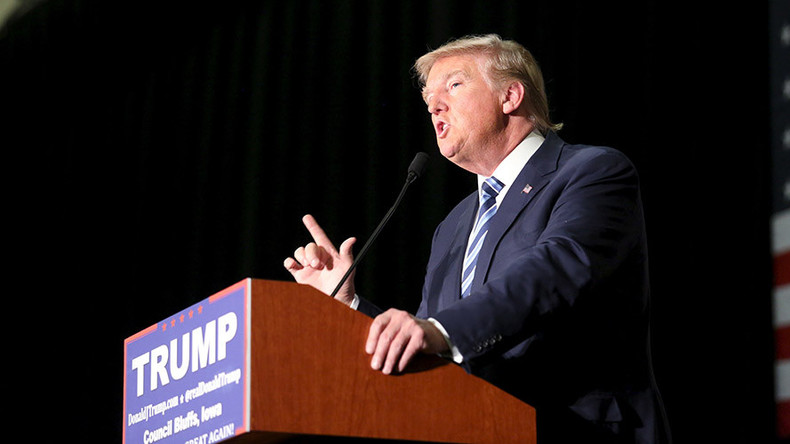 The Somalia-based Al-Qaeda affiliate Al-Shabaab has released a propaganda video featuring Republican presidential candidate Donald Trump. The terror group slammed the billionaire for comments he made about wanting to ban Muslims from the US.
The footage, which was almost an hour in length, was produced by Al-Shabaab's media arm, Al-Kataib. It features a quote from Trump, who said there should be a "complete shutdown of Muslims entering the United States." He made the remarks following the Paris terror attacks, which killed 130 people on November 13.
The passage with Trump was shown between two clips of former terrorist Anwar Al-Awlaki, who was killed in a US drone strike in 2011. He said that Muslims living in America faced a choice of moving to live in Islamic nations or staying at home to fight the west.
"There are ominous clouds gathering in your horizon," the video reportedly showed Al-Awlaki as saying. "Yesterday, America was a land of slavery, segregation, lynching, and Ku Klux Klan. And tomorrow it will be a land of religious discrimination and concentration camps."
The material was published on the SITE Intelligence Group website and it also included a second message from Al-Awlaki, who said: "The west will eventually turn against its Muslim citizens."
Trump's calls to ban Muslims from the US were condemned by politicians at home and abroad. A petition in the UK has already gained over 550,000 signatures calling for the billionaire to be banned from entering Britain.
At the Democrat presidential debate on December 19, candidate Hillary Clinton lashed out at her Republican rival, by saying that Trump is "ISIS's best recruiter."
"He is becoming ISIS's best recruiter," Clinton said. "They are going to people showing videos of Donald Trump insulting Islam and Muslims in order to recruit more radical jihadists."
Al-Shabaab is looking to overthrow Somalia's Western-backed government and want to impose sharia law. The terrorist group has links to Al-Qaeda and was behind a devastating attack at the Garissa University College in Kenya in April, which killed 147 people.
You can share this story on social media: