New Year, new gun control: Obama to issue executive order on firearms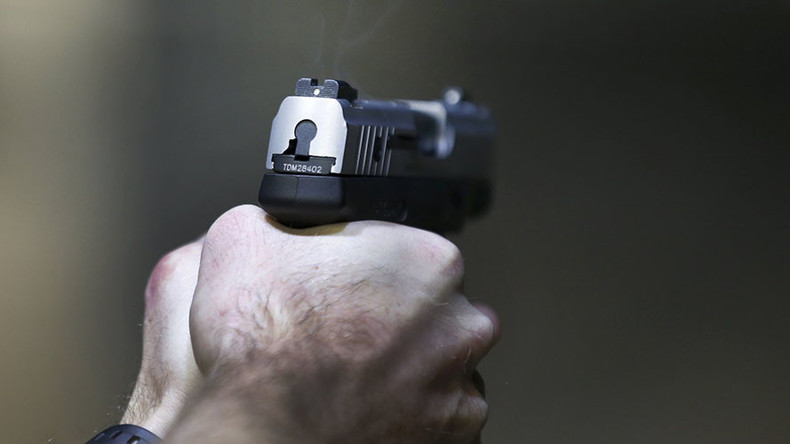 President Barack Obama is expected to take executive action on gun control, possibly as soon as next week, according to gun control advocates.
The specifics of Obama's executive order are still unknown as the plan is still not finished, CNN reported. However, gun control advocates are prepared for the actions to be unveiled sometime next week. The plan is said to be a unilateral action that will close background check loopholes.
Federal law currently requires that all licensed gun dealers conduct background checks. However, this rule does not apply to firearms sold online or at gun shows.
The president has frequently expressed frustration over the mass shootings occurring in the United States and has attempted to pass legislation restricting the sale of guns. However, his attempt to require universal background checks was rebuffed by Congress in early 2013, following the Sandy Hook Elementary School massacre that left 26 people dead, 20 of whom were children.
Following the October 1 mass shooting at Umpqua Community College in Oregon, Obama said, "We are the only advanced country on Earth that sees these kinds of mass shootings every few months."
Obama is expected to announce the plans prior to his January 12th State of the Union Address.
While the National Rifle Association, which as fought hard against Obama's gun control efforts, currently has no comment, NRA spokeswoman Jennifer Baker was previously quoted as saying, "The fact is, the President's gun control agenda will only make it harder for law-abiding citizens to exercise their right to self-defense."
President Obama recently reiterated his call to reform gun laws after the San Bernardino, California mass shooting.
"We should never think that this is just something that just happens in the ordinary course of events, because it doesn't happen with the same frequency in other countries," he said.
This will be the second time Obama has used an executive order to tighten gun restrictions. In August 2013, the president closed two background check loopholes through executive authority. The new policy was outlined by Vice President Joe Biden, who explained that one measure closed a loophole allowing individuals banned from gun ownership, such as felons convicted of domestic violence, from buying guns through trusts or corporations.
The executive order requires trusts or corporations to receive background checks just as if they were an individual. Another part of the measure ended a government practice allowing private groups to reimport military weapons originally sold to allies by the United States.
You can share this story on social media: