Many world leaders are 'out of their minds' says Obama (VIDEO)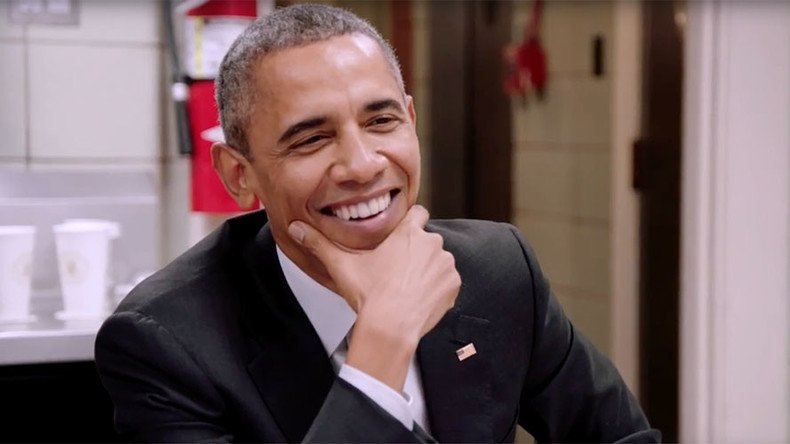 Barack Obama admitted "a pretty sizeable percentage " of world leaders are completely out of their minds on Jerry Seinfeld's 'Comedians in Cars getting Coffee'.
"Part of what happens is, these guys, I think the longer they stay in office, the more likely that is to happen," said the president.
The show was mostly about nothing, but yet oddly educational. With that in mind, here are five things we learned about the POTUS:
1. Underwear
Obama's underwear are all the same brand and colour, "this is a critical concept", said the Prez. No, he didn't specify the brand or colour. Yes, we're assuming white Calvins too.
2. Morning Routine
Barack shaves before working out each morning "because that's how I do it and I don't really need a reason". Well okay then.
3. Nachos
The president's favorite snack is nachos: "I'll have guacamole coming out of my eyeballs".
4. Cursing
He likes to curse to blow off steam, "cursing is really valuable". We couldn't fu*king agree more.
5. Fist pump fail
His most embarrassing presidential moment to date? "This may be it", said Obama.
We beg to differ:
You can share this story on social media: