Alabama governor spends BP oil spill money to renovate beachfront mansion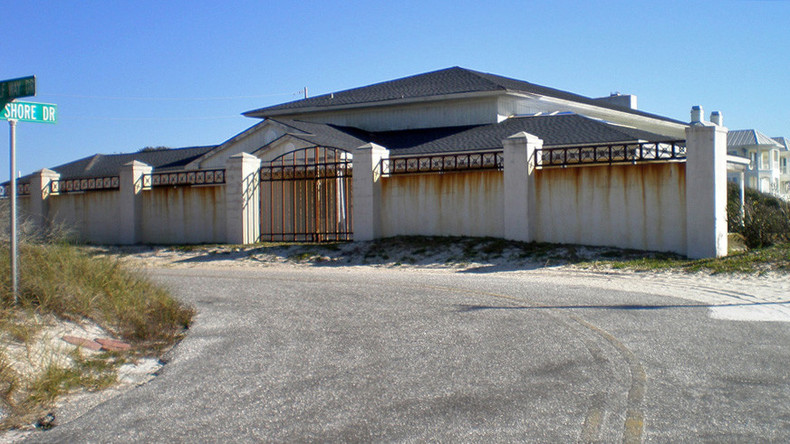 The Alabama governor is using BP grant money received from a 2010 Gulf oil spill settlement to repair and renovate a beachfront mansion destroyed by a hurricane about 18 years ago. The facelift of Robert Bentley's second home may cost up to $1.8 million.
"The Governor doesn't want this property to be an embarrassment any longer," Bentley's Communications Director, Jennifer Ardis, said earlier this month.
The renovation work on the 7,500-square-foot gubernatorial mansion, which features six bedrooms, four baths, and dates back to the 1960s, started in early December.
Although BP funds are being used to fix the house, it was not damaged during the Deepwater Horizon oil spill of 2010. In fact, the residence has been in a state of disrepair since 1997, when Hurricane Danny hit Gulf shores.
Ardis has insisted that no taxpayer money would be used for the renovation, which is estimated to cost between $1.5 and $1.8 million.
The repair work includes installing a new roof and replacing plumbing, electrical, heating, and air conditioning systems, as required, Ardis said. There are plans to renovate much of the interior. The makeover will also include improving security in the house, which only has one properly secured room at present.
"It will have to be brought up to the standard of a governor's residence," Ardis said.
Once work is completed in late May, the state will use the house mainly as a tool for economic development, as industrial recruiters in Baldwin and Mobile counties will be able to entertain business executives considering Alabama for projects there. Governor Bentley will visit the property only occasionally, Ardis said.
Located in a subdivision on the Fort Morgan Peninsula, the house has not been used as an official residence for some time, though governors used it off and on until the hurricane struck. Bentley, who owns a beach property near the mansion himself, visited the house and reportedly received complaints from neighbors who wanted it to be repaired.
Until now, however, the governor has been reluctant to begin with the renovation, as it would have been too expensive for Alabama's taxpayers.
READ MORE: Chemicals did not help disperse BP's oil spill, hurt oil-degrading micro-organisms – study
In October, BP was ordered to pay Alabama and other states affected state by the oil spill over $20.8 billion. The settlement includes $7.1 billion for natural resource damages, $5.5 billion for Clean Water Act fines, and $4.9 billion in payments to five US states: Louisiana, Mississippi, Alabama, Florida and Texas.
Besides renovating the gubernatorial mansion, Alabama intends to spend a good chunk of its money on a new 350-room hotel and conference center capable of accommodating groups of up to 1,500 people. However, in November, environmentalists filed a motion to block implementation of the plan in court, claiming it would be an improper use of funds.
You can share this story on social media: