Hell of a Christmas! Terrified family drives through California bush fire (VIDEO)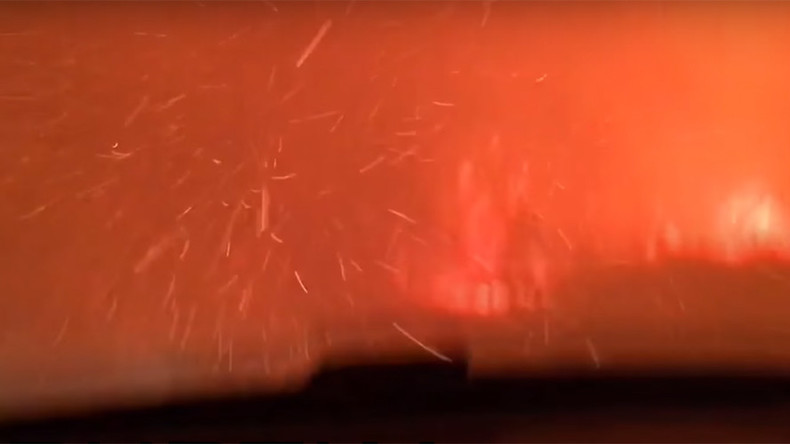 A Dutch family, which came to California for the holidays, had a Christmas night they'll never forget as they were forced to flee the blaze in Solimar Beach near Ventura.
The video shot by the tourists provided a truly apocalyptic sight, with fire raging on both sides of the road and sparks hitting the windshield.
The Dutch family's car was reportedly the last vehicle, which the police let through before closing off the road.
The bushfire in Solimar Beach was ignited by a downed power line on Friday night, with strong winds of up to 25 mph helping to spread the blaze.
The fire burnt through around 1,500 acres of land, triggering closures and mandatory evacuations in the area.
READ MORE: Furious wildfire forces California evacuations, highway closures (VIDEO)
Six hundred fire fighters were called to contain the blaze, which caused no fatalities or destruction of property.