Christmas future: Santa's sleigh being pulled by animal-robots, not reindeer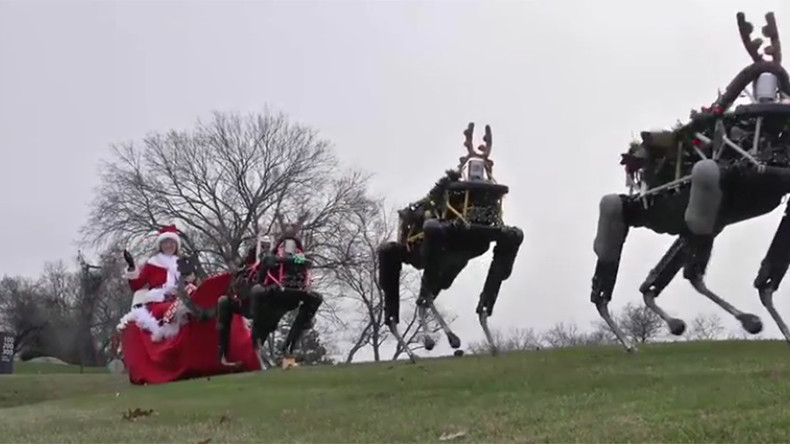 Who needs reindeer when you've got animal robots? Google spin-off Boston Dynamics have been offering some festive cheer ahead of Christmas by getting their very own robotic four-legged friends to pull Santa's sleigh.
Residents of Waltham, Massachusetts have become used to strange robotic animals and terminators taking to the landscape over the last few years. However, the Boston Dynamics' designers came up with a new idea to get the public in the mood for the festivities by giving their robots a run out.
Spot, well in fact there are three of them, is a trimmed down electric version of BigDog and was unveiled in February. It weighs about 160lbs and runs on an electric engine, making the robot much quieter than its predecessors.
Spot can operate both indoors and outdoors, making it a lot more versatile and stable. In fact, it might put reindeer out of business within the next few years.