Spoiling for a fight: Star Wars fan arrested for gun threat over spoiler
Published time: 23 Dec, 2015 05:04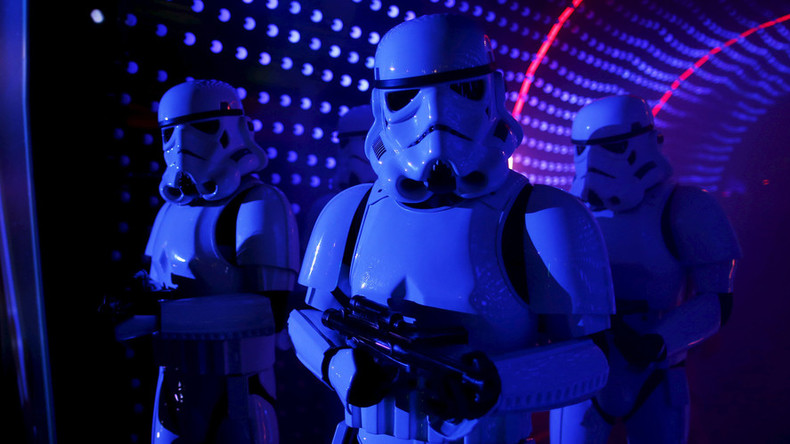 Star Wars: The Force Awakens broke box office records and at least one friendship last week, when an 18-year-old sent a photo of himself holding a gun to a younger friend who 'spoiled' the flick. The boy's school shut down, concerned for students' safety.
Arthur Charles Roy of Helena, Montana got "angry," according to police, because a student sent him a spoiler, ruining any chance of a fresh viewing of the anticipated seventh installment of the Star Wars franchise.
Roy posed with a Colt 1911, noting its "hair trigger," according to court documents. The recipient took it seriously, fearing Roy was "coming to find" him. The message was sent Thursday, and on Friday the younger boy's school was on "lock down" after authorities deemed the message a true threat.
"The victim was afraid it was a legitimate threat," Melissa Broch, deputy attorney for Lewis & Clark County, told Reuters. "The victim believed that the defendant might come to his school and harm him."
Police arrested Roy on Friday for suspicion of assault with a weapon, which is a felony. He first appeared in court Monday, was held on a $10,000 bail, and is expected to be arraigned in a state district court in January, according to Broch.
It is not known at this time if Roy posted bail, or if he has seen Star Wars: The Force Awakens, which reaped $248 million in North American box office sales, and $529 million worldwide, this past weekend, according to Walt Disney Co.