Cards Against Humanity might slice up original Picasso painting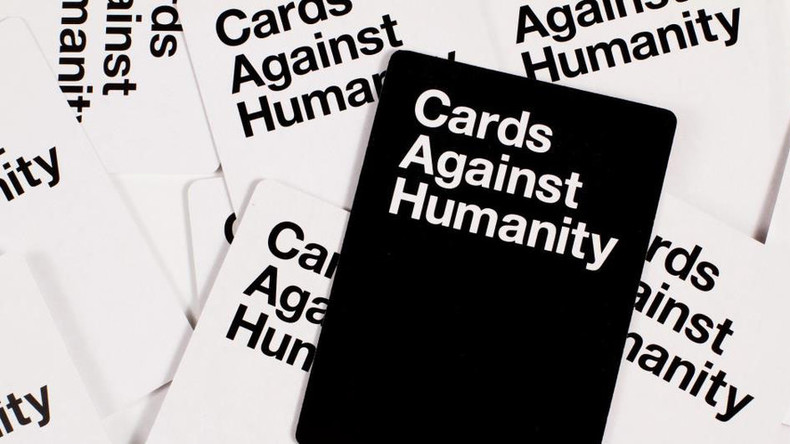 When Cards Against Humanity (CAH) isn't making you say "sudden poop explosion disease" in front of your family, the game makers are coming up with new ways to bring their unique spirit to the holiday season: This year, they are targeting Picasso.
On Tuesday, the CAH team announced that the subscribers to their 'Eight Sensible Gifts for Hanukkah' campaign may receive a 1.5 millimeter piece of an original Picasso.
Pulling from their $2.25 million in revenue, the CAH team purchased Tete de Faune (Head of a Faun) in late June 2015. The 1962 original was auctioned off for about $14,100. The fate of the painting is now in the hands of the 150,000 people who subscribed to the campaign, which delivers presents for each day of the Jewish holiday. Previous years have also seen differently themed campaigns.
Anyone with a code for Eight Sensible Gifts for Hanukkah can vote to either have the painting cut up in order to receive their 1.5mm scrap or to have the painting donated to the Art Institute of Chicago. Voting will not open until December 26th, giving subscribers something to think about over the holidays.
Each subscriber paid $15 to participate in the Cards Against Humanity holiday tradition. So far, the gifts have included three different pairs of socks (one for each of the first three days of Hanukkah), paid time off for the CAH printers in China, an investment into the Cards Against Humanity US Treasury Inflation Protected Securities Fund, and a membership to WBEZ Chicago.
And, of course, they now have the ability to determine the fate of an original Picasso.
This is the final installment of the cheeky party game's annual holiday celebrations. Previous years have included campaigns such as 'The Ten Days (or whatever) of Kwanzaa' and 'Black Friday Bulls**t'. The Ten Days (or whatever) of Kwanzaa had the same principle, during which 10 gifts were sent to 250,000 subscribers. Each gift contained a clue to solving a challenging puzzle.
The Black Friday Bulls**t campaign was the most literal holiday celebration. CAH sold 30,000 of "boxes of actual bulls**t" for $6 apiece. In 2013, the game celebrated Black Friday by selling their game for $5 more than usual.
Warning: Video contains explicit language.
CAH has said that they will no longer continue the "holiday bulls**t hoopla" because they are very tired. Their exhaustion makes sense due to past campaigns involving complicated puzzles. This year's Hanukkah campaign is no different and many fans have taken to Reddit to discuss theories and clues.
You can share this story on social media: