Not your 'back door man': Apple CEO rankles authorities who target encryption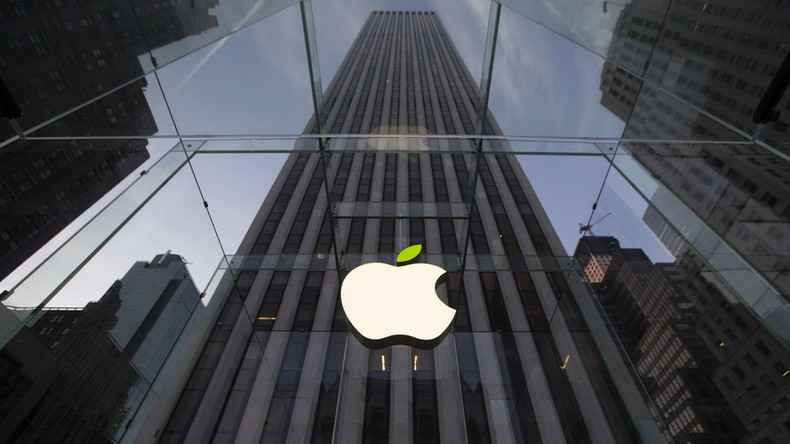 Granting the feds a "back door" to encrypted software will give away access to "everybody," including terrorists, Apple CEO Tim Cook said on 60 Minutes. The backlash from national security hawks has been unforgiving.
"If the government lays a proper warrant on us today, then we will give the specific information that is requested, because we have to by law. In the case of encrypted information, we don't have it to give," Cook told Charlie Rose on Sunday.
Therein lies the rub. The US government says that encryption technology is frustrating the efforts to obtain the communications of potential terrorism suspects, and as the golden era of mass surveillance fades, authorities are appealing to private industry for the key to bypass the surveillance-proof security measure.
"If there's a way to get in, then somebody will find a way to get in," Cook continued. "There have been people that suggest that we should have a back door. But the reality is, if you put a back door in, that back door's for everybody."
To Manhattan District Attorney Cyrus R. Vance, that approach isn't helpful.
"Because Apple is unwilling to help solve this problem, the time for a national, legislative solution is now," Vance wrote in a statement published as the Cook interview aired.
Vance sees legislation as the only way to get Apple on board, saying the company implemented encryption "so that it could no longer comply with the judicial search warrants that make this work possible," adding, "iPhones are now the first consumer products in American history that are beyond the reach of lawful warrants. The result is crimes go unsolved and victims are left beyond the protection of law."
Cook's 60 Minutes interview also provoked criticism from Washington, DC. Senator Tom Cotton (R-Arkansas), member of the Senate Intelligence Committee, said Cook "ommitted critical facts," charging that, "it may be true that Apple doesn't have access to encrypted data," but only by its own design.
"As a society, we don't allow phone companies to design their systems to avoid lawful, court-ordered searches," Cotton wrote, saying that without equal control over digital technology companies, "child pornographers, drug traffickers, and terrorists alike" would have "preferred messaging services."
"Our society needs to address this urgent challenge now before more lives are lost or shattered," he concluded.
Cook's interview was taped before the Paris and San Bernardino attacks, but his opinion hasn't changed. Neither has encryption technology, leaving the "back door" or "golden key" ideas lacking in practical appeal for companies like Apple, Google, and Facebook.
Despite the fact that the US government has yet to supply an example of when their counter-terrorism capabilities were thwarted by encryption, many candidates running for president in both parties continue to argue that national security necessitates weakened encryption.
Hillary Clinton, the frontrunner for the Democratic nomination, called for a "Manhattan-like project" during Saturday night's debate.
"I would hope that, given the extraordinary capacities that the tech community has and the legitimate needs and questions from law enforcement, that there could be a Manhattan-like project, something that would bring the government and the tech communities together to see they're not adversaries, they've got to be partners," Clinton said. "It doesn't do anybody any good if terrorists can move toward encrypted communication that no law enforcement agency can break into before or after. There must be some way."
Yet neither Clinton nor anyone else can fathom what it is.
"I don't know enough about the technology," Clinton admitted, "but I have a lot of confidence in our tech experts, and maybe the back door is the wrong door."
At the Republican debate last week, Ohio Governor John Kasich said, "There's a big problem. It's called encryption, and the people in San Bernardino were communicating with people who the FBI had been watching, but because their phone was encrypted, because the intelligence officials could not see who they were talking to, it was lost."
While the San Bernardino attackers had encryption built into their smartphones, it's not clear they used it. Nearly all smartphones come encryption-ready. Nonetheless, Kasich reiterated, "We have to solve the encryption problem," though he acknowledged, "It is not easy."
You can share this story on social media: