Alleged Trump fan arrested over suspected bomb plot against Muslims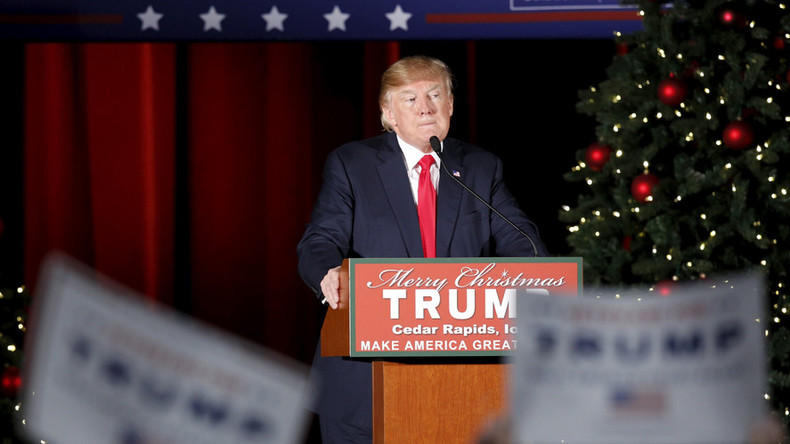 Richmond, California police arrested and booked a man on suspicion that he was making explosives in his home and planned to use them against Muslims.
A Richmond police bomb squad safely detonated a suspicious device found at the home of 55-year-old California man William Celli. Police told reporters they didn't know if the device was active or inert, and no other evidence was found at the home, according to a local report in the Contra Costa Times.
Police, including a SWAT team and detectives, evacuated the neighborhood around William Celli's home after serving a warrant and finding a device at his home on Sunday afternoon. Celli was arrested and booked into county jail the same day, according to the Times. There were no injuries.
Local KPIX reported that a tipster told police Thursday the man was making devices and threatening to harm Muslims. When following up, homicide detectives learned the man might have an explosive device at his home. Law enforcement said Celli's statements attracted their attention, but they wouldn't elaborate on the threats any more than that.
A self-employed plumber, Celli posts regularly on Facebook, where he appears to be a strong admirer of GOP frontrunner Donald Trump, multiple media outlets reported. In October, he wrote "I'll follow this MAN to the end of the world."
Trump has been fanning the flame of anti-Muslim hysteria in the wake of the mass shootings in Paris and San Bernardino, California.
"Donald Trump's on again I'm feeling good about myself," Celli posted on October 28.
Celli also complained about Syrian refugees:
The tax policy of California Governor Jerry Brown:
and I'm very unhappy to report we are getting invaded by tens of thoudands of illegals I have lost 30%of my business to...

Posted by William Celli on Friday, June 13, 2014
And Hispanics taking over construction jobs:
Celli posted more recently that he had more free time than usual, and he frequently complained that he had not been sleeping well.
Council on American-Islamic Relations officials have called for federal charges for Celli, as well as increased security at mosques and an overall rejection of anti-Muslim political rhetoric, according to Fox's KTUV.
"We thank law enforcement authorities for their swift action and we will monitor this alleged case of domestic terrorism closely as it moves through the legal system," Zahra Billow, executive director of the San Francisco Bay Area chapter of CAIR, said in a statement.