1 dead, 37 injured as woman plows into crowd near Las Vegas' Paris Hotel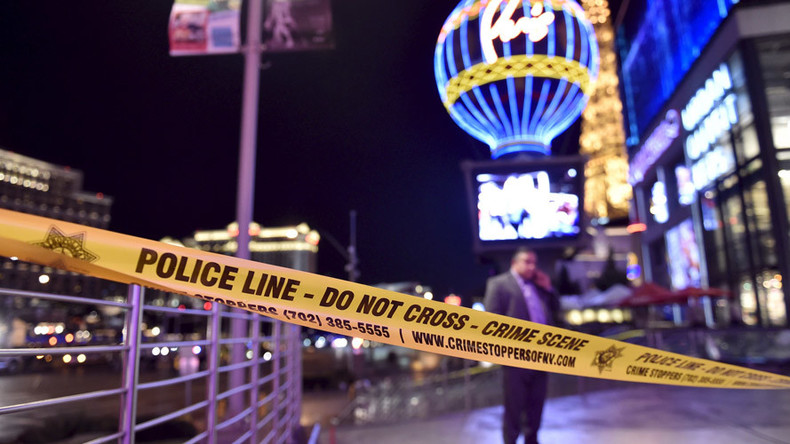 Over 30 people were run over in Las Vegas when a woman drove her car into a crowd opposite the luxurious Paris Hotel. Police say at least one person has died and four are in critical condition. The driver has been detained and the motive is being probed.
The incident took place on Las Vegas Boulevard in front of the Paris Hotel & Casino and Planet Hollywood.
The woman had a 3-year-old in the car with her.
Las Vegas police said that the crash might have been "intentional" and that the investigation into the incident is continuing.
A Metro Police spokesperson has confirmed that one person was killed and 37 people were injured, including four critically.
The driver was detained on site and is currently being interviewed and tested for impairment, the spokesperson told reporters. Police are still not aware of a motive or cause for the incident and is investigating "all possibilities."

Police said the street has been closed to traffic in both directions between Flamingo and Harmon Roads.
At least seven people are in critical condition, said Peter Boffelli, of the Las Vegas Metropolitan Police Department.
"This is a huge tragedy that occurred on our strip," Boffelli said.
Initial reports claimed were more than 20 victims. However, it was not immediately clear if the victims were dead or alive, or in what condition. Local NBC reporter Gerard Ramalho cited police sources as saying that a vehicle had driven up onto a sidewalk and into a large group of people.
Witnesses told KTNV Channel 13 Action News that the driver was a woman who had a child in the vehicle. Reports are saying that she tried to flee the scene, but was detained by police and is currently undergoing sobriety test.
The victims were "flying through the air" when the car crashed into the crowd of people, Rabia Qureshi, a tourist, told KSNV broadcaster.
"The car was like a bowling ball and the human bodies were like pins," she said.
Multiple ambulances rushed to the scene and the street is now illuminated by emergency lights. At least 33 people have been taken to the hospital, according to unconfirmed reports.
Las Vegas police have confirmed that they are responding to a "major accident" near Planet Hollywood, where the Miss Universe pageant was being held at the time of the accident. The winner was announced around the same time the incident took place.