'If you find one cockroach…': Jackpot-fixing scheme hits 4 states, could spread to 37 others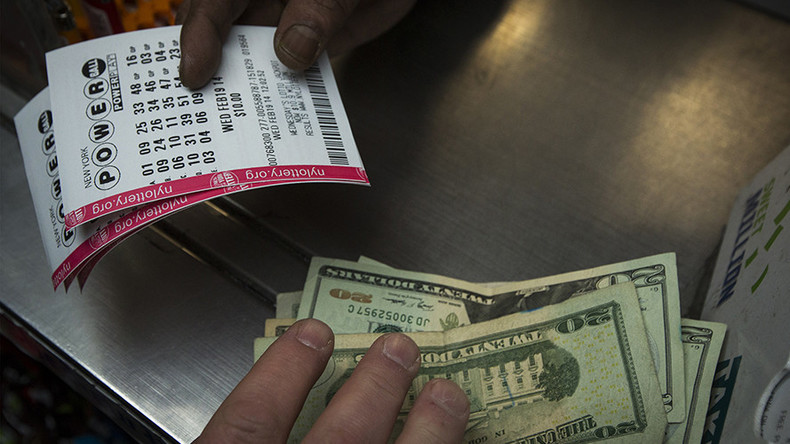 An investigation into an ex-lottery worker convicted of "fixing" jackpot numbers for self-gain could be expanded to dozens of other states, raising lawmaker's concerned about public confidence in the contests, which generate billions of dollars.
The case concerns a 52-year-old ex-lotto worker, Eddie Tipton, who was convicted in July of fraud for attempting to claim a $16.5 million jackpot in Iowa. Tipton was a security director at the Multi-State Lottery Association, and was accused of installing malware in the software program that draws numbers. He allegedly collected jackpots in four states over a six-year period.
Tipton was sentenced to 10 years, but is free pending appeal. His lawyer claims he is innocent.
Investigators think the theft might involve 37 other state lotteries that use the same random-number generators from the Iowa-based association, which administers the games and distributes prizes for the lottery consortium. The consortium includes national games such as Hot Lotto and some state-based games. Powerball and scratch tickets weren't part of the operation, according to lottery officials, The Associated Press reported.
State lotteries in Colorado, Wisconsin, and Oklahoma confirmed they paid jackpots worth a total of $8 million to Tipton's associates, who are also under investigation.
"It would be pretty naïve to believe they are the only four [jackpots involved]," said now-retired Iowa deputy attorney general Thomas Miller, who oversaw the investigation, to the AP. "If you find one cockroach, you have to assume there are 100 more you haven't found."
Iowa began its investigation in 2012 after a lawyer representing a trust tried to claim the $16.5 million Hot Lotto jackpot just hours ahead of a one-year deadline. However, instead of disclosing the identity of the individual who bought the ticket, the trust withdrew its claim.
While investigators first thought it might be because someone was trying to hide their winnings, the case took a different turn when surveillance footage showed a man who looked like Tipton, who had access to the lottery's computers, buying the winning ticket.
Prosecutors now leading the case said investigators want to talk to anyone who has been asked to claim a prize on behalf of someone else, focusing on jackpots that involve tickets in which the number was specifically requested by winners and not chosen randomly by a computer.
State lotteries have become a significant source of revenue for the states, raising as much as $20 billion in profits for state budgets. In fiscal year 2009, 11 states collected more revenue from their state lotteries than from state corporate income tax.