'Make the most of this': Obama commutes sentences of 95 prisoners in 1 day, pardons 2 more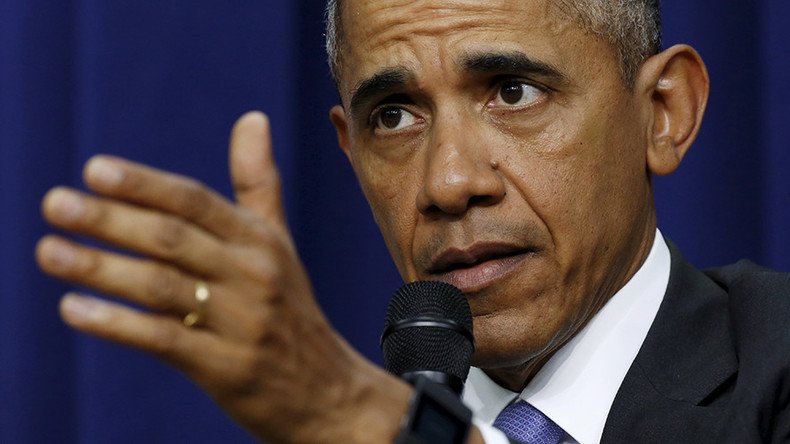 On Thursday, 95 federal inmates received clemency orders from President Barack Obama. The single day total is more than half of all commutations by Obama to date, but criminal justice reform advocates have had mixed reactions to the president's pace.
"I am granting your application because you have demonstrated the potential to turn your life around," Obama wrote in 95 separately signed letters. "Now it is up to you to make the most of this opportunity."
Closing his seventh year in the White House, Obama can count a total of 184 convicts that had their sentences cut short by virtue of his clemency power. However, prior to Thursday, only 89 people had received leniency.
Of the 95 cases commuted on Thursday, all but two involved drug crimes, mostly for cocaine or crack possession. Forty of the 93 drug-related cases would have been life sentences. In the two non-drug-related cases, a Texas woman will serve half of her 48-year mandatory minimum sentence for armed robbery, which she began serving in 1992, and a Georgia man will only spend nine years of a 15-year sentence in prison for possessing a firearm with a prior felony.
The two pardons went to an Ohio physician convicted of counterfeiting in 2002 and a Virginia woman convicted of aiding and abetting bank fraud in 1991.
Pardons wipe clean the person's conviction, while commutations or clemency simply diminish the punishment. The president is granted these powers by Article II Section 2 of the US Constitution.
About 4,000 volunteer lawyers and law students who make up The Clemency Project 2014 (CP14), a pro-bono group helping qualified prisoners file petitions for leniency, played a role in 27 of Thursday's clemency cases. The group, which was formed in January of 2014 after Deputy Attorney General James Cole requested help from the legal community, still has 263 applications out to the Justice Department, according to the National Association of Criminal Defense Lawyers.
"While it is my hope that President Obama will increase the use of his clemency power going forward, one can only be happy for each and every of today's grantees and their loved ones," Cynthia W. Roseberry, project manager for CP14, said in a statement.
While his clemency orders eclipse the totals of the last four presidents combined, Obama has been quite stingy in handing out pardons, granting only 66 only so far – the fewest since John Adams, the second US president.
Obama has declined to grant clemency to 7,378 prisoners whose petitions had been approved and took no action with regard to 2,604 others, which amounts to dismissal. That leaves more than 8,700 petitions pending, and the White House has said more clemency orders will come in 2016.
The 95 prisoners are to be released in April or December of next year, and the Stanford Law School Justice Advocacy Project will assist those having high school degrees, or other similar educational backgrounds, in transitioning back to normal life. Through the "Ride Home" program, the newly freed convicts will be picked up at the prison doors then taken to a halfway house, where they'll be assigned a mentor.
About 2.2 million people are currently federally incarcerated, costing taxpayers $80 billion every year.
You can share this story on social media: