Detroit 'family man' planted bombs to defend marijuana plants – police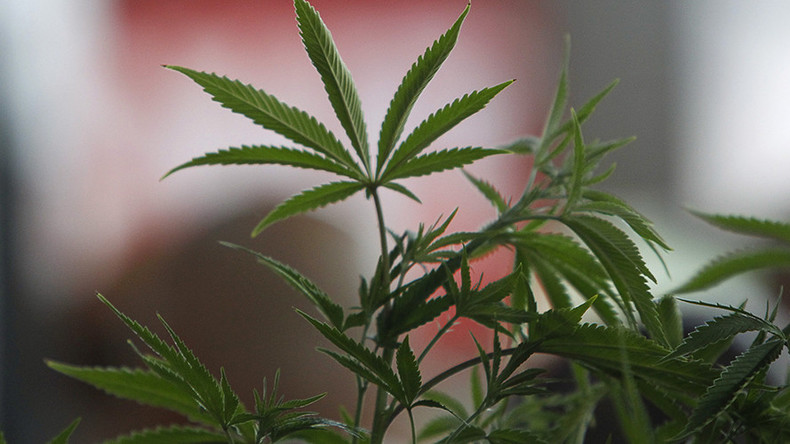 A Detroit man is facing charges for building makeshift landmines to protect his marijuana growing operation. Joshua Ragland, 25, was indicted on Tuesday for manufacturing and possessing destructive devices.
The charges stem from a September incident involving an unidentified 29-year-old man who cut across a vacant lot next to Ragland's and accidentally triggered a bomb. The victim was hospitalized but not seriously injured.
Ragland, who is a licensed medical marijuana patient and caretaker, was not initially arrested after the Detroit Bomb Squad safely detonated the remaining explosives. Prior to his arrest, Ragland explained the logic behind planting the bombs – he had been inspired after catching someone stealing his plants.
"I don't have a lot of money and they still want what I've got. What if these people had a gun?" Ragland explained.
The indictment charges Ragland with the manufacture of destructive devices, possession of destructive devices, possession of destructive devices by a prohibited person, and possession of explosive materials by a prohibited person. Although Ragland "was looking for something loud, not something big that would cause damage," he could potentially receive a 10-year term behind bars, $250,000 in fines, and an additional seven to 40 years for manufacturing destructive devices causing physical injury to another.
Officers recovered marijuana and marijuana plants on Ragland's property, along with five destructive devices and the materials used to make them.
Ragland claims to understand the charges, but also defended himself.
"They are only doing their job I understand that," he said, "but I was only doing mine as a father and as a family man."