Deployment fail: US special ops forces arrive in Libya, immediately told to leave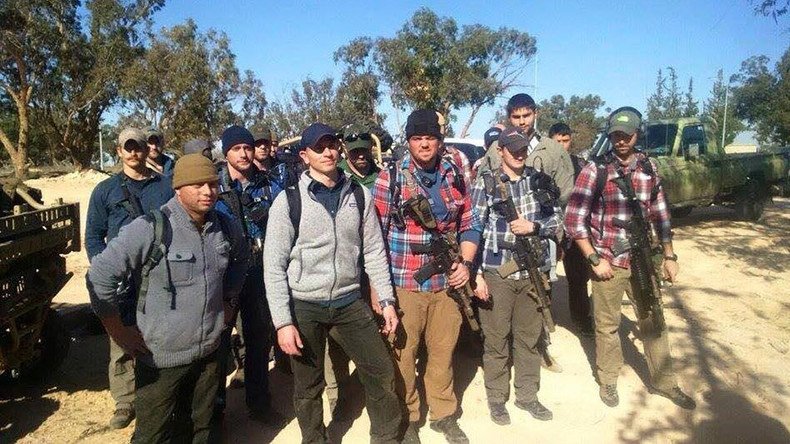 Libya's air force said in a Facebook post that 20 US commandoes arrived at Wattiya airbase and disembarked "in combat readiness," only to be told to leave. Pentagon sources confirmed the US had sent a special forces unit to Libya as part of a mission.
The Libyan Air Force said the 20 soldiers arrived at the airbase on Monday, but left soon after local commanders asked them to go because they had no right to be at the base "without prior coordination with protection force base."
The Libyan air force published a Facebook post on Wednesday which included photographs of the special forces unit. It noted the 20 soldiers had disembarked "in combat readiness wearing bullet proof jackets, advanced weapons, silencers, handguns, night vision devices and GPS devices."
When questioned by Libyan soldiers, the American troops said they were "in coordination with other members of the Libyan army," the Libyan Air Force said. The Libyans were unconvinced.
"The response from your heroic army stationed at Wattiya base was to tell them to depart immediately and the group left, keeping their equipment with them," the post added.
The photographs show three men armed with assault rifles, boarding a blue-and-white-striped passenger plane and driving a yellow dune buggy.
Read More: Fight against ISIS should be extended to Libya - French PM
Pentagon sources confirmed to NBC News that the special forces unit was part of a mission sent this week, but it was unclear if the soldiers had left the country. Commandoes have been "in and out of Libya" for "some time now," unnamed US officials told NBC, but the outlet reported they were there "purely to advise Libyan forces rather than conduct combat operations or training."
According to the Associated Press, the failed debarkation happened just as Libya's rival parliaments signed a landmark United Nations-sponsored deal to form a government in the war-torn country. Libya has been in chaos ever since Muammar Gaddafi was overthrown by NATO-backed rebels in 2011.
The Guardian reported that the embarrassing incident marks the first confirmed deployment of American forces to Libya since July of last year, when "Delta Force commandos seized Ahmed Abu Khattala, now on trial in New York accused of the 2012 killing of US Ambassador Chris Stevens."
You can share this story on social media: