'We are going to get you': Muslim judge threatened for swearing oath on Koran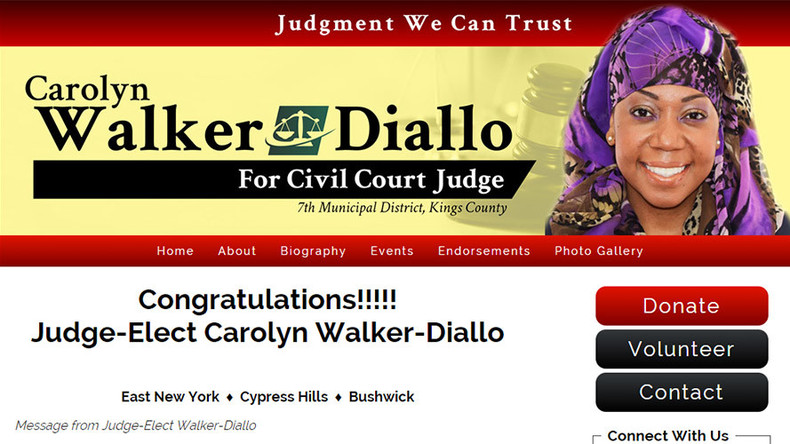 Menacing voicemails for a recently elected Muslim judge in New York calling her "a terrorist" have prompted a hate crime investigation. The threats to Judge Carolyn Walker-Diallo resemble many social media posts reacting to her swearing in on a Koran.
The New York Police Department Hate Crimes Task Force is on the case after Judge Walker-Diallo received two phone messages on Tuesday, both at 11:30 am. The calls made to the Kings County Criminal Court in Brooklyn were placed by a man and a woman who each left a voicemail.
"You are not an American because you got sworn in on a Koran," the man said.
"You're a terrorist; we are going to get you," the woman said in the following call.
On Thursday, a spokesperson for the NYPD told the Law Blog, "There are no new updates at this time."
There were no problems last month when Walker-Diallo put her hand on the Koran and swore to uphold and defend the US Constitution as presiding judge of the 7th Municipal Court District of East New York, Cypress Hills, Bushwick, and Brownsville in Brooklyn.
However, as word and the video of the unusual swearing in ceremony spread on social media, many expressed outrage at the notion that a Muslim could swear on the Koran the same way a Christian would on the Bible, or a Jew on the Torah.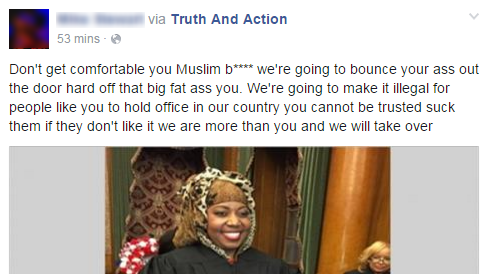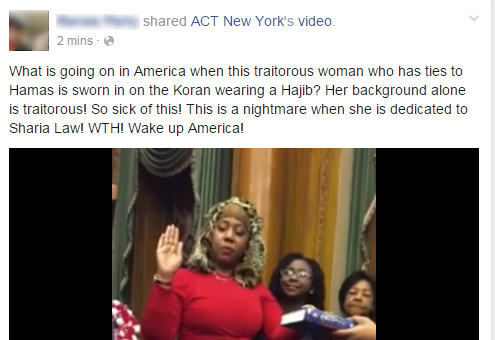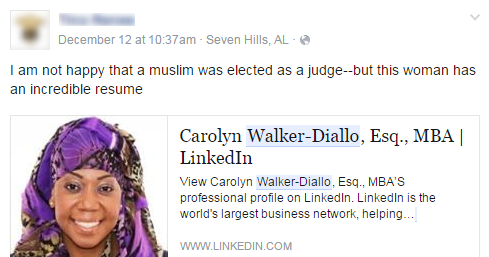 Last month in a part of Brooklyn outside Judge Walker-Diallo's jurisdiction, two security cameras allegedly captured a federal postal worker named Dainton Coley verbally assaulting and spitting at two Muslim women, who accused Coley of threatening to burn down a Muslim place of worship – a claim he denies.