Quentin Tarantino goes ballistic: F**k Disney (video)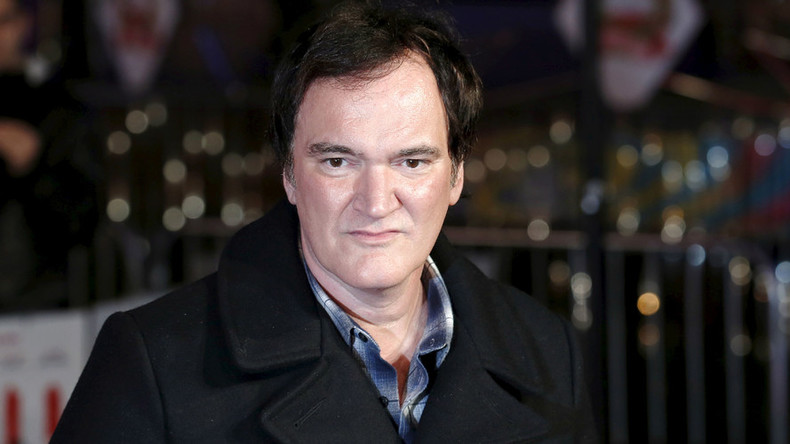 Quentin Tarantino's films have more than 1,700 curse words, but this week he was the one using colorful language to describe his current battle with Disney Studios.
Appearing on the national satellite radio program The Howard Stern Show, he accused Disney of extortion in a passionate rant about the iconic Hollywood theater Cinerama Dome.
Tarantino, a leading advocate for the 70mm film format in contrast to the industry's digital projections, says he had booked the 52-year-old Dome to show his new western The Hateful Eight starting Christmas Day, but Disney squeezed him out in order to have an extra two weeks for the billion-dollar blockbuster Star Wars: The Force Awakens, which opened there this week.
The director claims Disney allegedly threatened to pull their film from all theaters owned by the Dome's parent company if they let Tarantino have his way at Christmas, but several sources told Deadline.com that Disney cut the deal months ago and Tarantino only found out about it recently.
"It's vindictive, it's mean, and it's extortion," said a fuming Tarantino while appearing on Stern's radio show.
While the mouse network is known best for its family fare, some of Tarantino's biggest hits were made by Disney subsidiary Miramax.
"It was real bad news and it fucking pissed me off. They are going out of their way to fuck me," added Quentin.
The show ended with Stern reaching out to his good friend Bob Iger, the CEO of Disney: "Listen Bob … I don't give a shit about this theater. He just wants to show his goddamn movie there. You're sitting on top of the world. You've got 'Star Wars.' What, do you need this? Do me a favor Bobby, be a gracious man. It's Christmas for Christ's sake."
Tarantino said he made his film "for the dome" using rare 70mm film cameras. There are only a few dozen theaters in the US that can show 70mm films - and Tarantino's distributor has received commitments from only 50 so far.