Romantic proposes on America's busiest freeway, now faces charges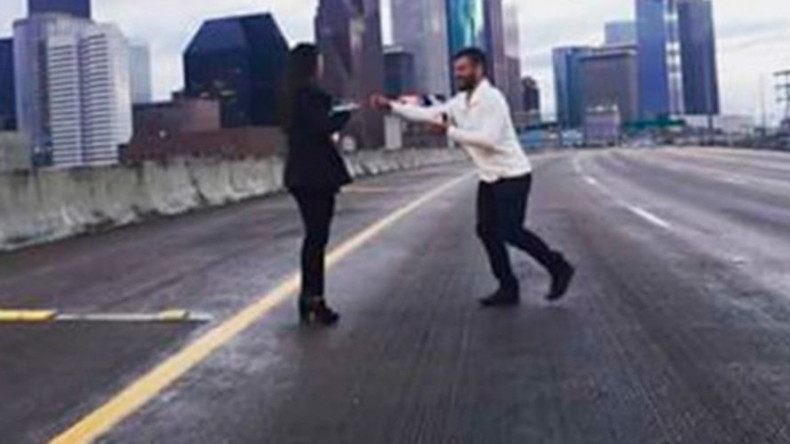 So, you're thinking of proposing to the woman you love. You want it to be special and romantic - we get it. But perhaps this Texas man should have considered the collateral damage when popping the question in the middle of a busy highway.
Vidal Vallandares enlisted the help of his friends to stand across five lanes of traffic on the I-45 in Houston, TX, while he proposed to Michelle Wycoff. He said that he chose this 'unique' location because he had taken Michelle on a motorbike ride across the highway on their second date.
Inevitably, the grand gesture brought traffic to a standstill and much discontent to many drivers.
A couple rushing to the hospital for a c-section were stuck in the jam, according to the Reddit user who uploaded the video.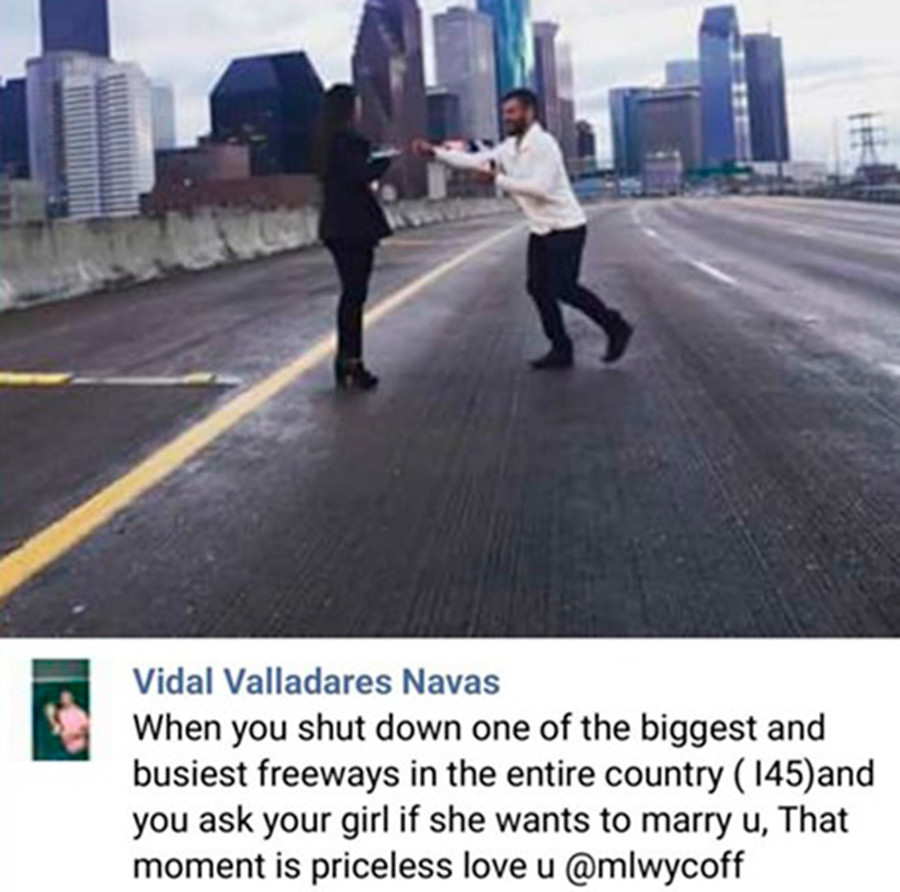 "There were about 8 cars with me and we just lined up — 4 and 4 — and we just stopped. I never really thought about causing an accident. I thought about my girlfriend," said Vallandares.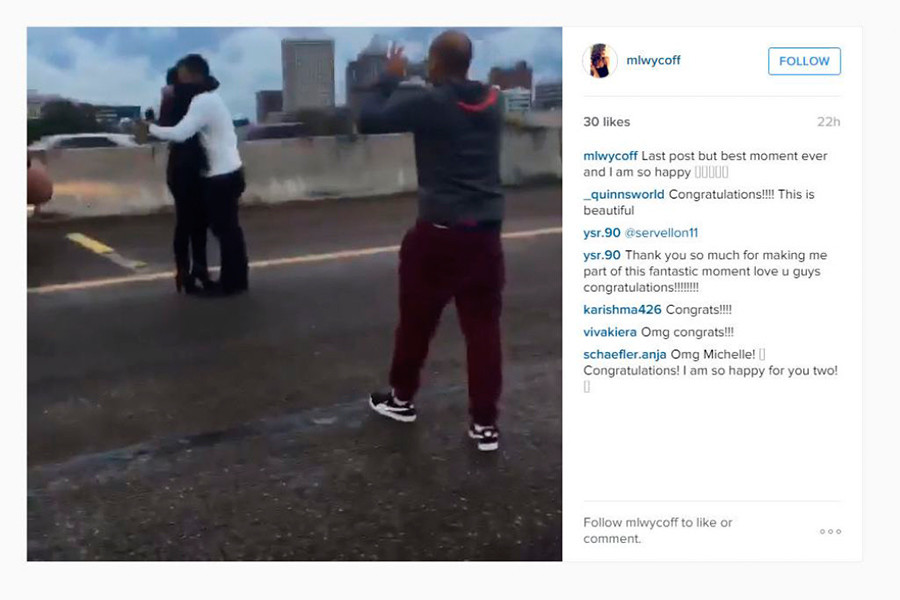 On Tuesday, KTRK reported that the Harris County District Attorney's Office is charging Vallandares with "obstruction of highway, a class b misdemeanor". He may get six months in prison if charged.
The couple have since apologized for the disruption and insist they never meant to put anyone in danger. "I just wanted to do something different," said Valladares.