2 children under 6 found dead in Californian storage unit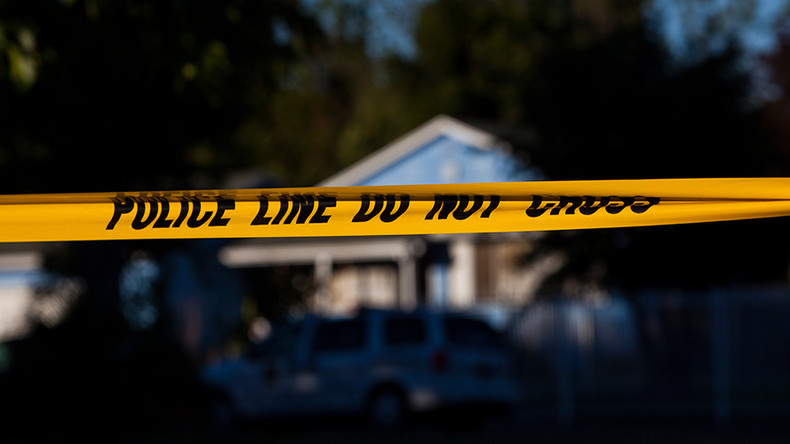 Two children, aged 3 and 6, have been found dead in a storage unit in Redding, North California.
The horrifying discovery was made after a severely abused 9-year-old girl was found in Qunicy, Plumas County. The child is reportedly "fighting for her life" after undergoing surgery for "numerous injuries" at a hospital in Sacramento.
Tami Joy Hunstman, 39, a reported relative of the three victims, and 17-year-old Gonzalo Curiel were arrested on charges of felony child abuse, torture, and mayhem on Monday night, according to a statement from the Redding Police Department.
So sad to hear about 2 kids found dead in a storage unit in California. There is a special place in hell for ppl who neglect their children.

— alexis (@yolexayy) December 15, 2015
However, the case turned into a homicide investigation when officers discovered the children's remains in a storage unit 300 miles away.
Detectives have spent the past two days searching an apartment in Salinas, California where Tami, Gonzalo and several children lived after recently moving to the area.
Your day is going fine then in comes a notification that 2 children were found dead in a storage locker in Redding. I just don't understand.

— Mackenzie (@macdaddy_35) December 15, 2015
The investigation began on Friday night when the Plumas County Sheriff's Department received a call from someone suspecting child abuse. When officers arrived and found the badly injured girl, Huntsman and Curiel were arrested.
"Due to the circumstances surrounding the incident, further investigation was required for possible additional victims. This led to the discovery of two deceased [children] inside a storage unit in the city of Redding" said Plumas County Sheriff's Sergeant Steve Peay.
The three children are siblings, according to local news station KSBW, although this has not yet been confirmed by police.
The identities of the victims have not been released and an autopsy to determine the cause of the children's deaths is pending.