NASA starts looking for astronauts to 'blaze trail' to Mars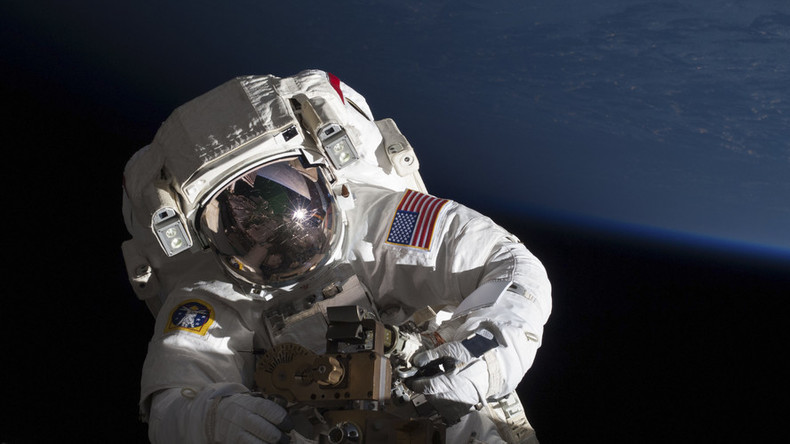 Want to explore new, out of this world job opportunities? NASA, the US space agency, has begun a rare recruitment drive for future astronauts. However, those dreaming of boosting humanity to its next step towards Mars should first check the requirements.
Starting December 14, NASA is accepting applications for its next class of astronauts. This is less than a three-month opportunity for wannabe space explorers, who last had the chance to apply more than two years ago.
Chosen finalists will have the opportunity to fly on "any of four different US vessels during their careers: the International Space Station, two commercial crew spacecraft currently in development by US companies, and NASA's Orion deep-space exploration vehicle," according to the space agency.
NASA currently has 47 astronauts. By comparison, in 2000 – the peak of the space shuttle era – there were 149. Sadly for space-wonks, there hasn't been much hiring since the US spaceflight program was grounded in 2011.
This year the competition is looking stiff. In 2013, NASA received applications from over 6,000 candidates and only eight were selected.
US spacecraft are scheduled to return to flight only in 2017. According to the application process, interviews will be held at the end of 2016 and beginning of 2017, with the finalists announced in June 2017.
The job qualifications are steep.
Candidates must have US citizenship, a bachelor's degree in science, math, or engineering, as well as at least three years of professional experience or a minimum of 1,000 hours of pilot-in-command time in jet aircraft. Astronaut-wannabes are also required to pass NASA's spaceflight physical.
Public applications will be accepted until February 28.
"Some people would be surprised to learn they might have what it takes," Brian Kelly, director of flight operations at Johnson Space Center, said.

New astronauts will be paid between $66,000 and $145,000 per year and will need to move to Houston, Texas.
NASA has hired over 300 people since 1959 when its first crew was selected for the Mercury Project, which sent men into orbit around the Earth.
Charles Bolden, the agency's Administrator, who is a former astronaut himself, said the new recruits will help "blaze the trail" to Mars. "This next group of American space explorers will inspire the Mars generation to reach for new heights, and help us realize the goal of putting boot prints on the red planet," Bolden said.
Finalists will be trained and then tested for "International Space Station systems training, Extravehicular Activity skills training, Robotics skills training, Russian language training, and aircraft flight readiness training."