Paper Tiger: US govt agency stopped 0 of 88,000 projects posing potential risk to endangered species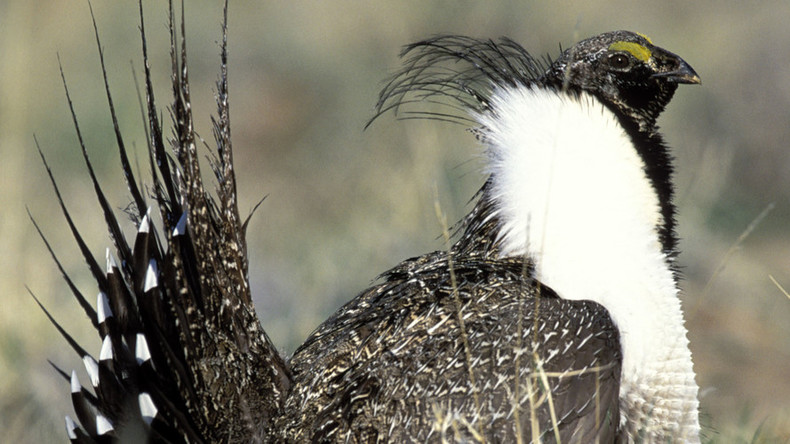 A new study carried out by Defenders for Wildlife has found that the US Fish and Wildlife Service did not stop any of the 88,000 development projects that could have posed potential risks to endangered species.
The study's authors say it should dispel claims that the Endangered Species Act threatens projects such as logging old growth forests, dams or bridges.
There are opposing views about the effectiveness of the Endangered Species Act. Conservationists often argue that federal agencies fail to strictly apply the act and allow massive infrastructure projects to go ahead without adequate conservation controls. They also say agencies approve smaller projects that erode habitat, something that is rarely tracked. Developers and lawmakers argue the act hampers projects, thus threatening the economy and jobs.
Trying to support either claim has been confounded by the lack of available data, and what is available is either 25 years old or restricted by species.
Researchers at Defenders for Wildlife, an non-profit environmental activist group, created a database analyzing projects at agencies charged with implementing Section Seven, which requires all federal agencies to consult with the Fish and Wildlife Service or National Marine Fisheries Service to ensure that a project would not "jeopardize" a species or "destroy or adversely modify" critical habitat.
Of the more than 88,000 projects evaluated between January 2008 through April 2015, 81,461 were allowed to go ahead without requiring additional protections for wildlife, and 6,832 only required minor protections.
"The impression we often get from Congress and the media is that the Fish and Wildlife Service makes these calls all the time, that you can't cut down a tree to build a swimming pool or that you can't graze cattle on your ranch," co-author of the study, Ya-Wei Li, senior director of Endangered Species Conservation for Defenders of Wildlife told The Guardian. "A lot of projects are modified in the first place, but this shows that none of them were stopped or substantially modified in order to avoid the jeopardy finding."
Researchers found just two projects that required modifications for wildlife, but none were actually stopped in order to protect endangered species. Of the two projects, one was a US Forest Service proposal to use fire retardants in national forests that could have jeopardized 45 forest-dwelling species. Despite the proposal resulting in a court case, a revised consultation concluded there was no risk to any of the species. Similarly, a water management project in California's Central Valley that could have threatened delta smelt fish was also permitted.
"Without accurate information about how the government implements a law, public perceptions of the law may be driven by anecdotes, unsupported generalizations, or misinformation. Controversial laws may be particularly susceptible to this problem…," wrote Li in the study's introduction.
The study also found that groups of species were not evaluated in proportion to their listed numbers. Birds were evaluated 3.6 times more often than expected based on the number of birds listed in the act, and mammals 3.4 times, whereas flowers were evaluated at only 0.27 times the expected rate and snails at 0.08. Barely considered were lichens, frogs, insects, butterflies or corals. There are currently almost 1,600 plants and animals considered to be endangered.
A tally from 1991 shows that there were 350 "jeopardy judgements" out of the 73,560 consultations conducted before that, compared with only two adverse outcomes rendered in more than 88,000 cases over the past seven years.
"While our findings should lay to rest the unfounded claims by ESA-opponents that the act is destroying jobs and the economy," said Li in a statement, "the study raises significant questions as to why the U.S. Fish and Wildlife Service has virtually ceased finding that any projects threaten a species' survival."
Li said when the act was passed in the 1970s under the Richard Nixon administration, it was more common for FWS to find that a project jeopardized a species. However, even when that did happen, 99.9 percent "still proceeded ultimately with only limited modifications."
Li told The Guardian that his team knows the FWS agency is understaffed, making it harder for them to do their work, but she said it is hard to believe the federal agency is better at conservation or more environmentally friendly now than in the past.
A FWS spokeswoman told The Guardian that the agency had not seen the study, but was confident the Section Seven process was working effectively.
The study was published in the Proceedings of the National Academy of Sciences.