Unemployed man 'living the dream' in converted school bus (PHOTOS)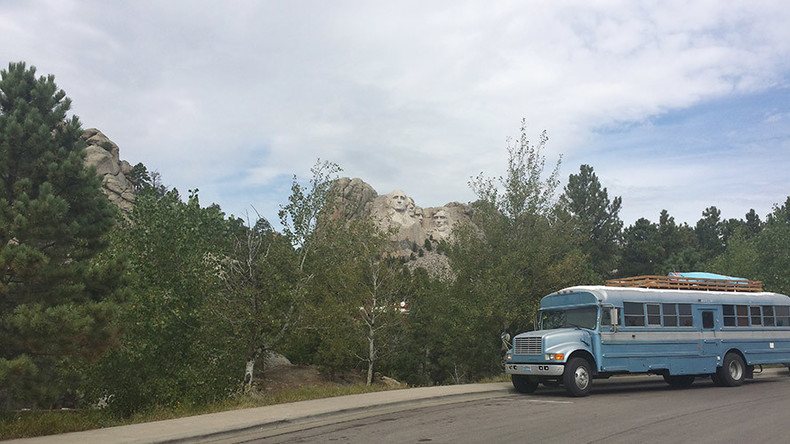 Patrick Schmidt was living in Seattle when he bought an old school bus for $4,500 in March. He quit his job and drove it to Vegas where he and his father renovated it into a home on wheels.
Found a bus we love in Long Beach, California!! Giving them a call now to learn a bit more! Wish us luck! #skoolie

— Skoolie Love (@skoolielove) March 12, 2015
They spent $9,000 to turn the bus into a house, before Patrick took it for a spin all the way to Florida, traveling through 30 states.
"The road trip started in Las Vegas, headed over to California, then continued up the West Coast to Seattle. From there I drove quite a few miles to Fort Collins, Colorado and over to Buffalo, New York. From there I had a few spots I visited in Boston, Connecticut, and Massachusetts," Schmidt explained on his blog.
"I celebrated in Rhode Island, as that was the last of the 50 states I needed to visit. It had been a goal of mine for the past few years, to see all of the 50 states. Done. Next! I then headed to Arkansas, and now my home is a driveway at a house in Ocala, Florida."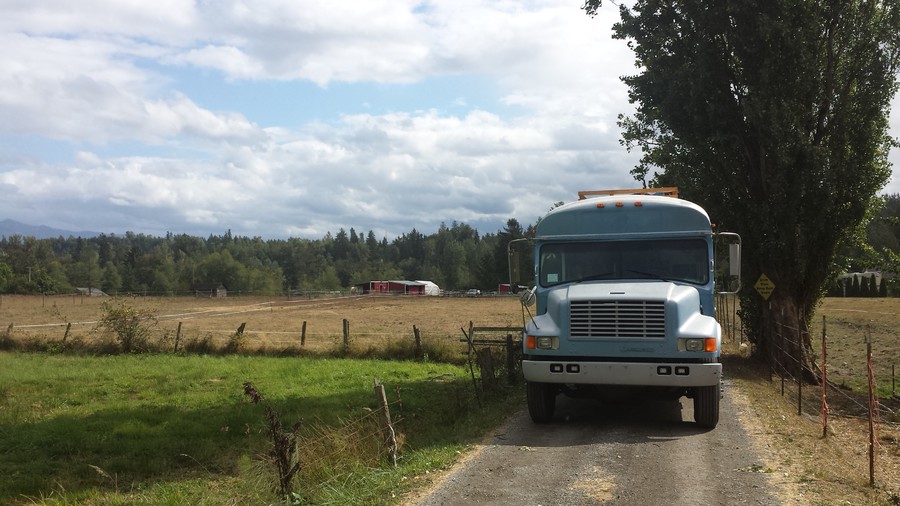 Schmidt plans to stay in Florida until March, before making his way back to Vegas and then Seattle.
In building the bus, Schmidt has created the lifestyle he wanted to live.
"I felt like downsizing my home and the amount of stuff I have, while living on a school bus would allow me to figure out what I'm looking for. I may have found it."
Schmidt found the bus allowed him to live a more fulfilling lifestyle.
"I listened to more music, and wrote more than ever in my life. I went wine tasting in the hills of Santa Barbara, hiked in the Rocky Mountains, met friends in Boston and ate home-made pizza and drank local beer, jammed out to Tom Petty at the Niagara Falls with my best friend."
Schmidt said he cut down on his water, electricity, plastic and meat consumption, and watched less TV.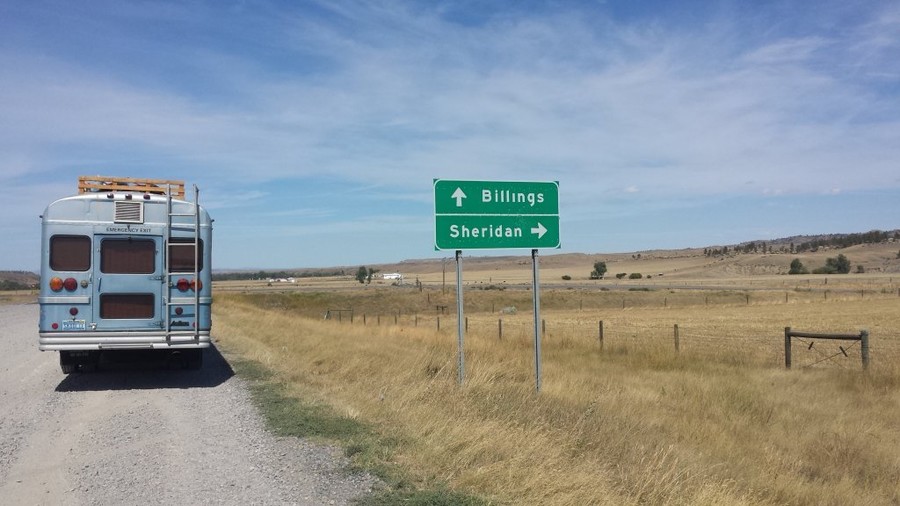 As a self-proclaimed 'outdoors man', Schmidt's electricity needs are lower than many, but his home has air-conditioning and a fridge.
The bus-turned-home is kitted out with solar panels and battery power, allowing Schmidt to go off-grid. The solar panels and batteries aren't enough to keep everything running while on the road, but as Schmidt says, "I may not always have enough power, but I'll take that any day, in order to be able to call the road my home."
You can share this story on social media: