Disney threatens, then rescinds, legal action over Star Wars photo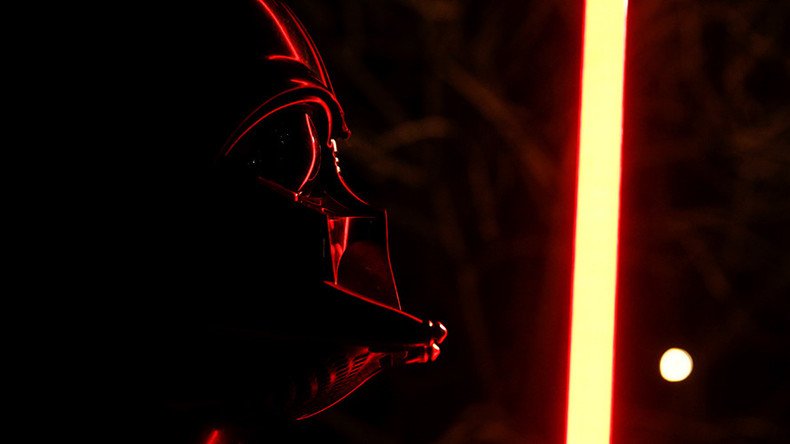 Two Star Wars superfans received a slew of takedown notices via Facebook and Twitter earlier this week after posting a photo of one of the franchise's new action figures online.
***SPOILER ALERT***
The film, coming out next week, is big business for Disney, so lawyers have been working overtime to protect intellectual property rights.
Star Wars enthusiasts and podcast producers Justin Kozisek and Marjorie Carvalho legally purchased Rey, a new female character, for less than $10 in an Iowa Walmart.
As the people behind the Star Wars Action News podcast and associated Facebook page, they excitedly posted a photo of their new action figure on their social media channels – and it went viral.
A little too viral for Disney.
"A friend texted my husband saying, hey, are you getting sued?" Carvalho told Ars Technica after Facebook deleted their post. "We looked and noticed we'd gotten a notice from Facebook saying our image violated copyright. It was confusing because our staff member, Justin, he took the photo."
"I woke up to numerous DMCA takedown notices on the @starwarsunity Twitter account, the Facebook account, the Google+ Page, and my personal Twitter for posting the image of an action figure," Jeremy Conrad wrote on his blog.
"Because Hasbro is terrified of pissing off Disney and losing the Star Wars license early, they're threatening and bullying fans online with legal action for sharing pictures of their purchases," he added.
The backlash on social media showed fans threatening to boycott the film – and accusing Disney of going to "the dark side".
Eventually, they caved and reversed the order on Friday.
You can share this story on social media: